If you are curious, lover of sensations news, or if you simply have an irresistible need lightness, dare as the baby bird leaves the nest to take flight, leave the cow floor, treat yourself to a aerial ride in a glider.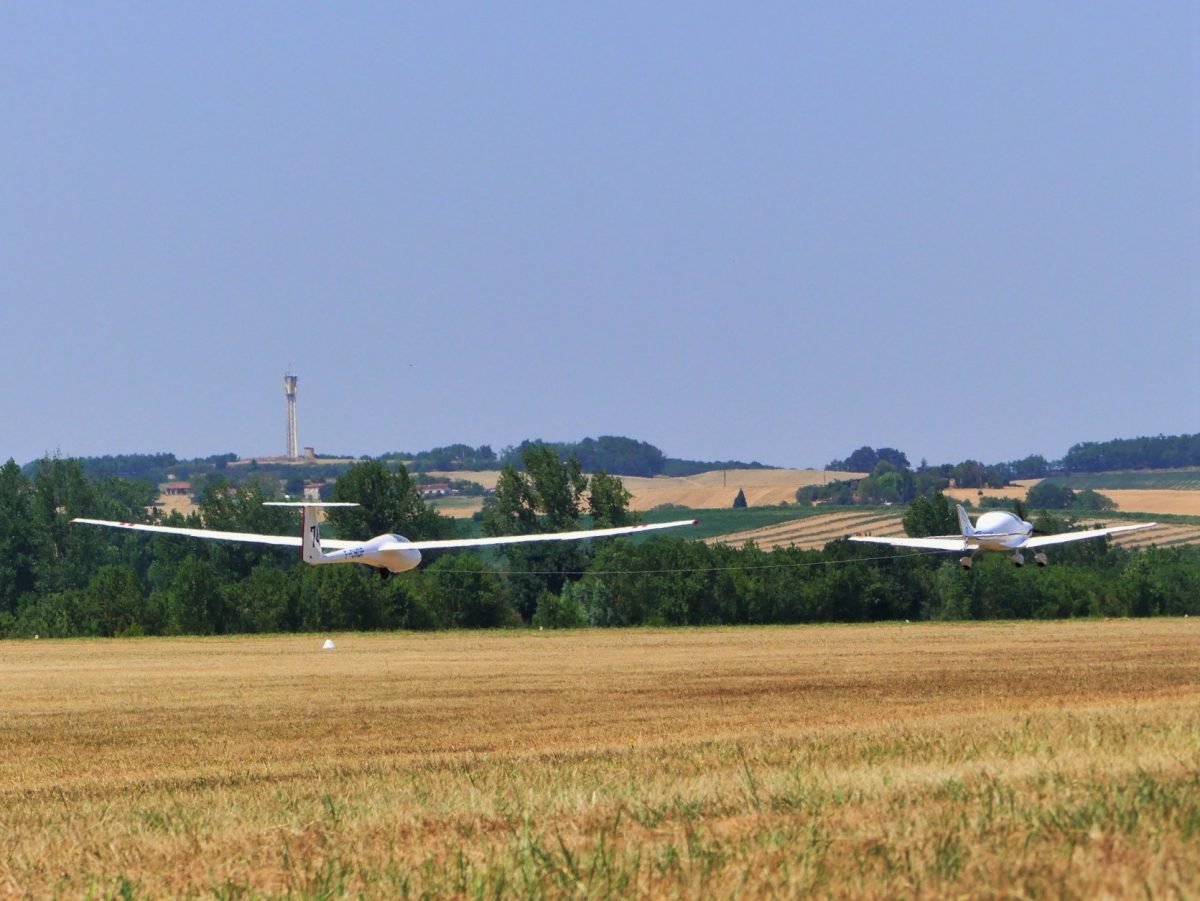 Free flight, the glider is a leisure intended for the greatest number whose only requirement is to have sufficient build to adjust the straps (from around 13 years old). Structuring and structured, the outdoor discipline is very respectful of the environment and user-friendly.
The Auch cycling center
With the excellent weather conditions offered by Gascony, the Auch glider club works all year round.

Based at Auch-Gers airport, it is managed by a team of volunteer pilots and instructors who are eager to show you their passion and share the pleasures of flight without engine, all in a harmonious and family atmosphere.

Created in 1978, the club now has 80 members, and also offers a flight school for all.
Discovery flight

The glider evolves with the birds of which it imitates the circular flight to gain altitude in the columns of hot air.
Equipped with sunglasses, a headgear, and a camera, go to the Auch club where thevery friendly team presents the equipment (hey, a flight simulator!), the gliders whose long tapered wings bear the sweet name of feathers, and explains the principle of glide.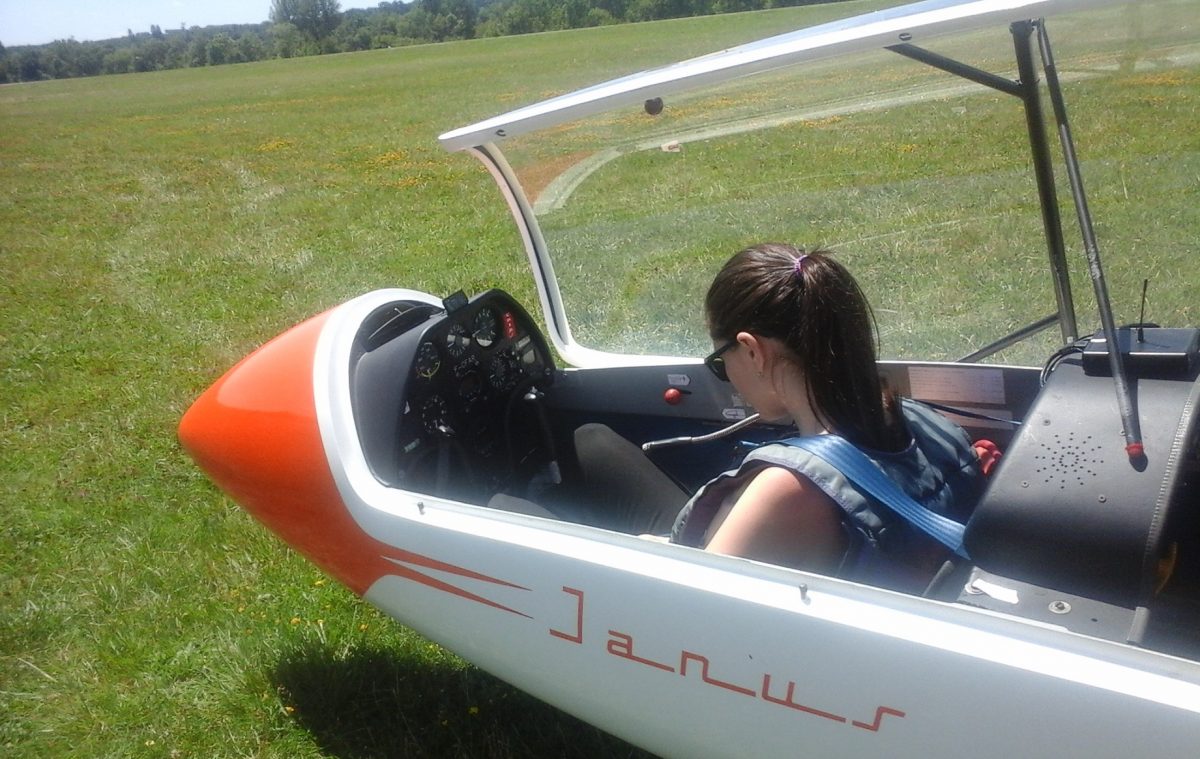 Parachute on your back, it's time to get into the front of the tandem. The monitor in the back seat takes control, the cable that connects you to the tow plane is stretched, the glider leaves the ground.
you fly with your own wings, all apprehension flies away, 30 minutes of happiness to you.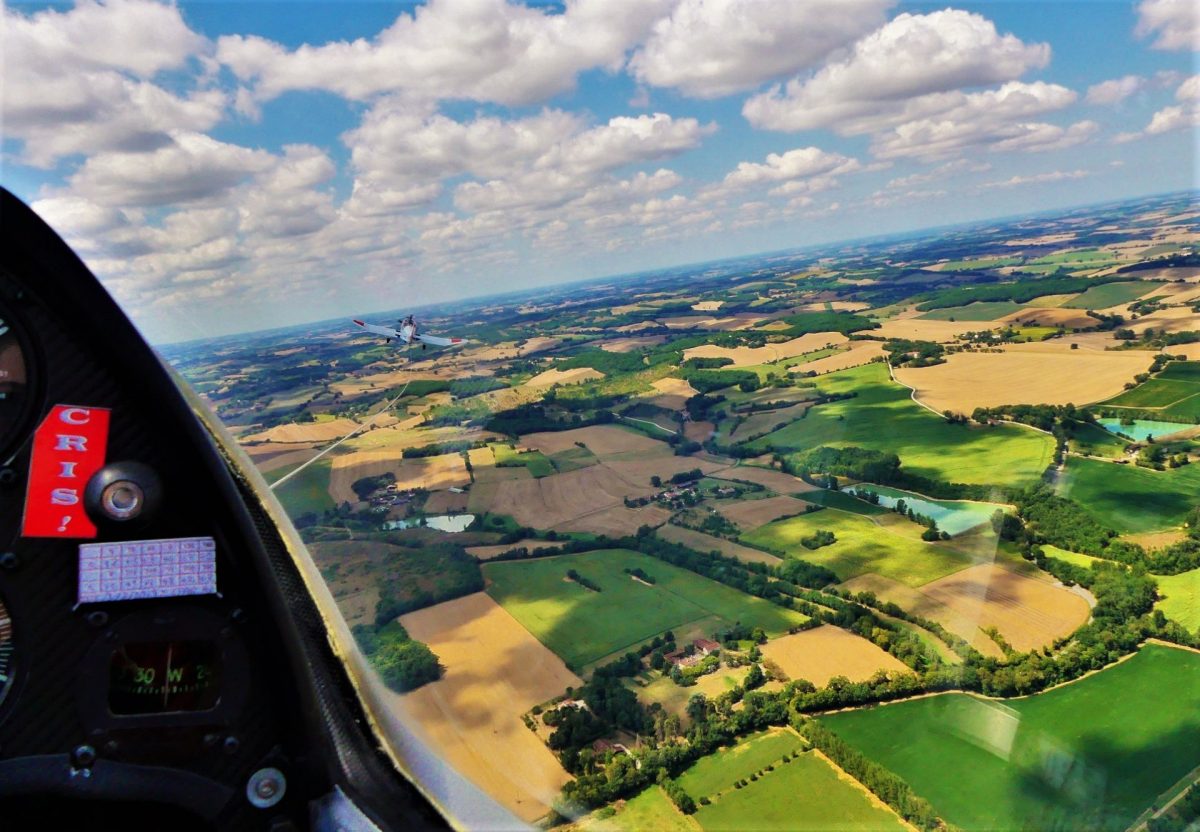 When the altimeter indicates 400m the cable comes off, you fly with your own wings, all apprehension flies away, 30 minutes of happiness.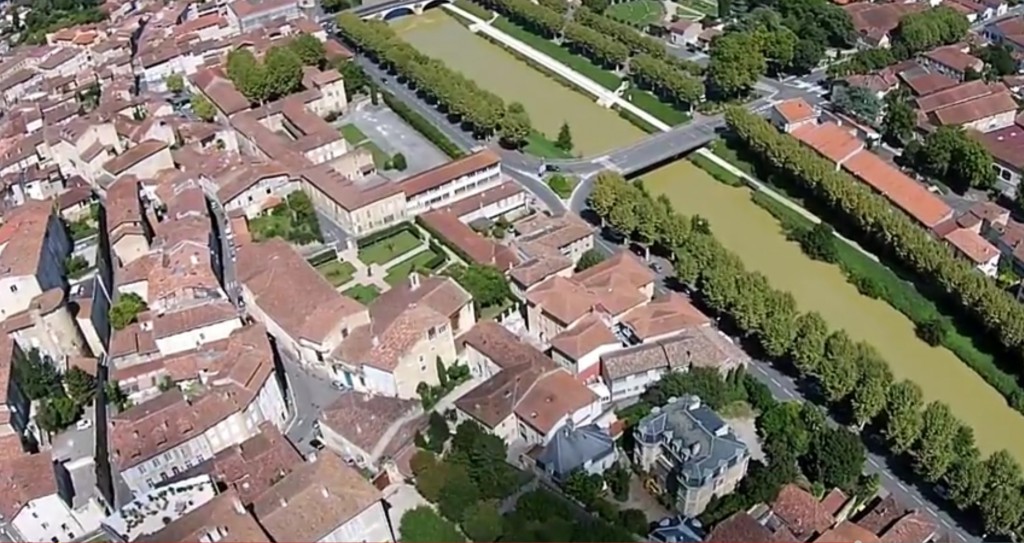 This glider flight was magical and will remain an unforgettable moment. Raphael G.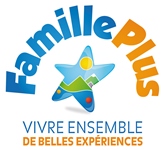 Whether your choice is a discovery day or a baptism, consider book !
. Auch Gers airport. auch. baptism glider gers. Gers. lavardens in glider