Among the treasure hunt and orientation course, geocaching consists in finding small boxes filled with small treasures (often of low value), hidden by insiders in unusual, picturesque corners or at the end of a nice walk. GPS in hand and glasses on the nose, geocaching is played all over the world.
I tested for you…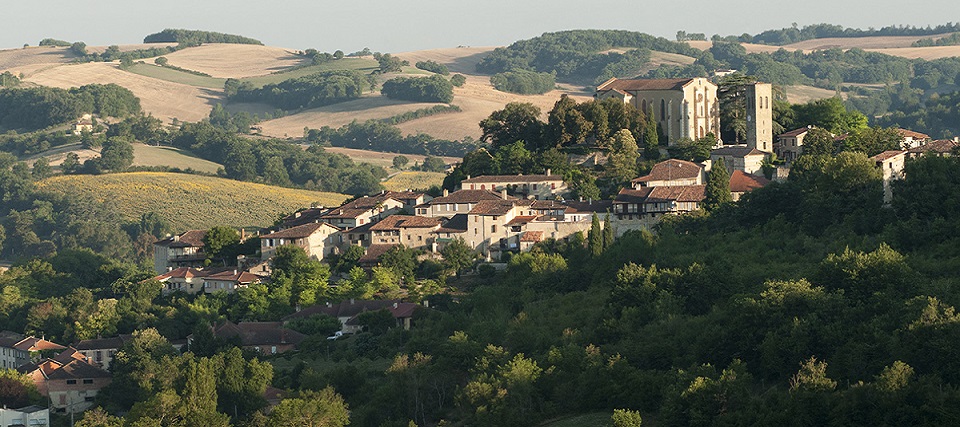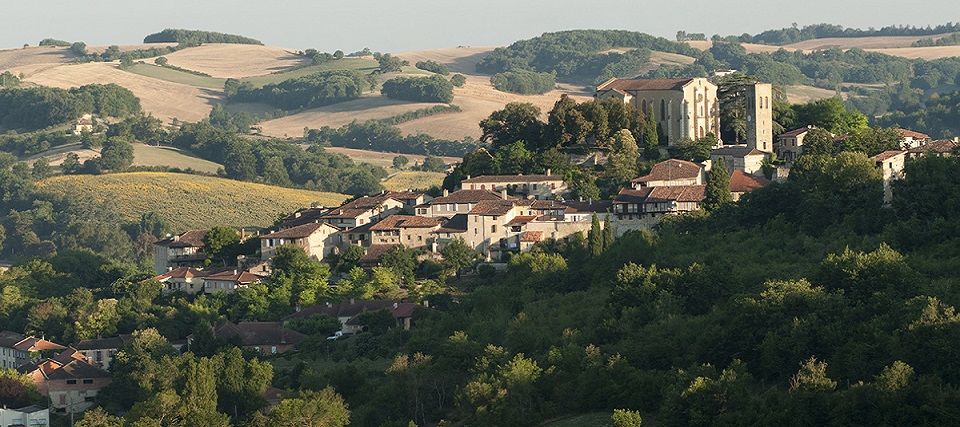 It all started on a sunny weekend when I didn't know what to do… go to the sea? at the mountain ? Over a day, it's too short ... and then I tend to forget that I am surrounded by pretty villages, and above all, that I am far from knowing them by heart.
A colleague told me about Geocaching some time ago… I've been living in the Gers for some time and I think I know the region, but deep down, I know that it has plenty of secrets to share with me. I told myself that this was the opportunity to test. So I invited some friends, and together we discovered geocaching. I have not been disappointed !
Preparations
I have already started with download my app for free "Geocaching" on my smartphone. I created my account and activated geolocation to have access to the caches that are located nearby (you will be surprised by the number of caches near you).

A small backpack, a gourd, some fruit (when you go on an adventure, you never know what can happen), a pen (which writes is always better), an external battery (for those who have a pretending smartphone), the camera for budding photographers like me, and on the go!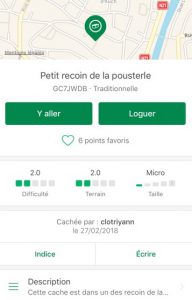 Let's go !
We met at the top of the monumental staircase in Auch. It is a little the central meeting point of Auscitans, ideal to start our adventure and also for the pleasure of the eyes… aaaah this sight, I never tire of it.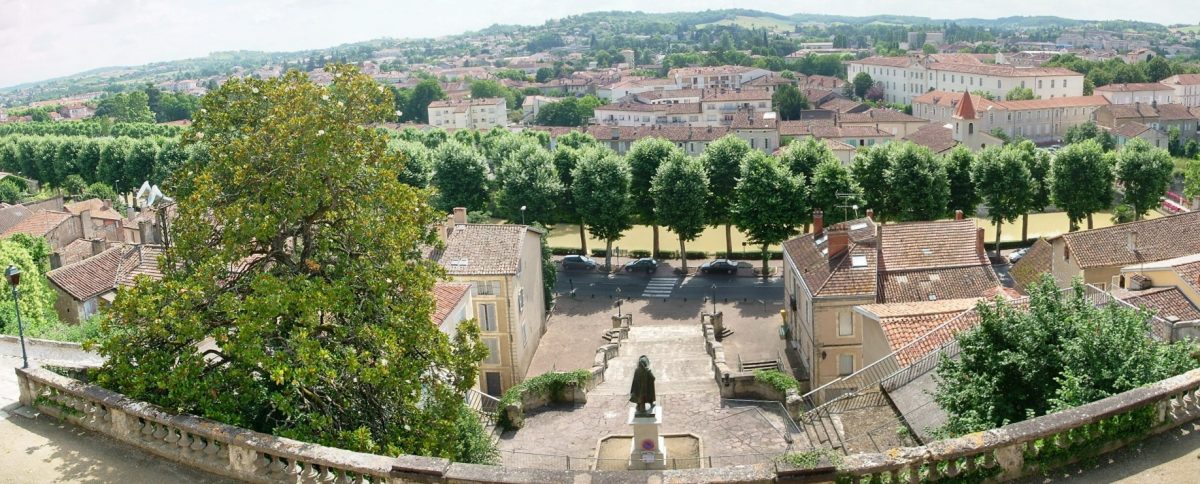 Once the team is complete, we get our phones out. We quickly realize that not everyone has the same application. We then decide to do a test together with the first cache which, luckily, is a few steps from where we are, at the end of a pousterle (the famous medieval alleys typical of Auch).
Once the cache is selected on our phone, the compass is displayed, and we must follow the signs « turn right, look up, go around ... ". The whole team inspects, searches ...
Here it is ! First cache found hehe!
Ah yes, you should know that on the application, there are free caches (in green) and paid caches (in gray). From the application, you can also see the starting point, the different stages, the level of difficulty, ...
So we decide, as great sportsmen (or almost), to take our bikes and go to survey the surrounding villages to look for the next caches. Bike helmet on (we spare you the photo), we take the road towards Montaut-les-Créneaux where several caches are located.
A first cache found, then another! Some caches are even more complicated to find since you have to solve puzzles first. We really get into the game!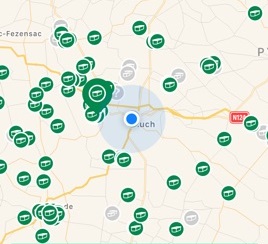 As I suspected, we discover new places, beautiful views, and above all we take the time to contemplate what surrounds us.
Before leaving, we find two other caches. Behind a pebble, in a corner of the wall, magnetized under a bench… the caches are well hidden and all the more pleasant to find.
In one of the caches, we found a figurine that was supposed to travel. Geocachers have fun hiding objects and giving them missions: cross an ocean, change continent, visit kangaroos ...
I'm not telling you more, it's up to you to go get them.
What is certain is that each time, we marked our passage: a little note in a small notebook, where we left our contact details. Then on the app, we "log" to share the experience and after each cache found, we put it back to the exact place where we discovered it.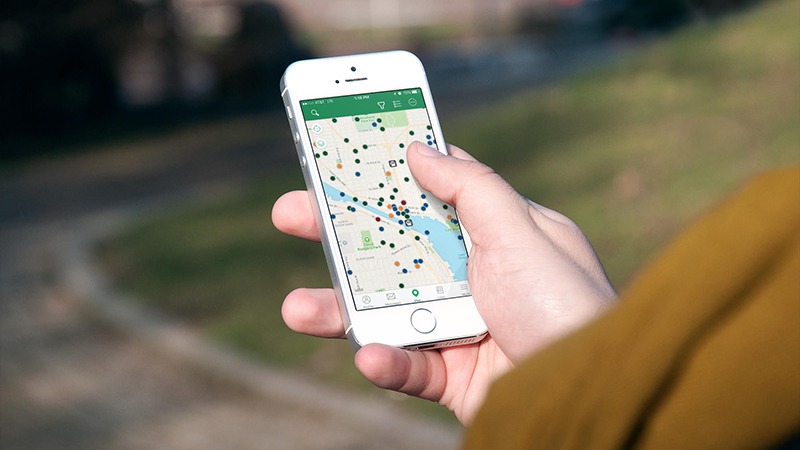 The day is coming to an end, we decide to take our bikes back to Auch. On the road we stop to refresh ourselves in a newly installed brewery, to recover from our emotions and debrief on our discovery.
"I discovered new places, and it's a nice thing to do in a group: we are looking for several people, it puts a little challenge in the right atmosphere" confides a friend to me.
I was pleasantly surprised by this afternoon. Connected and at the same time disconnected, I got caught up in the game and this is just the beginning, justaround Auch there are 190 geocaches. A simple idea but funny addictive !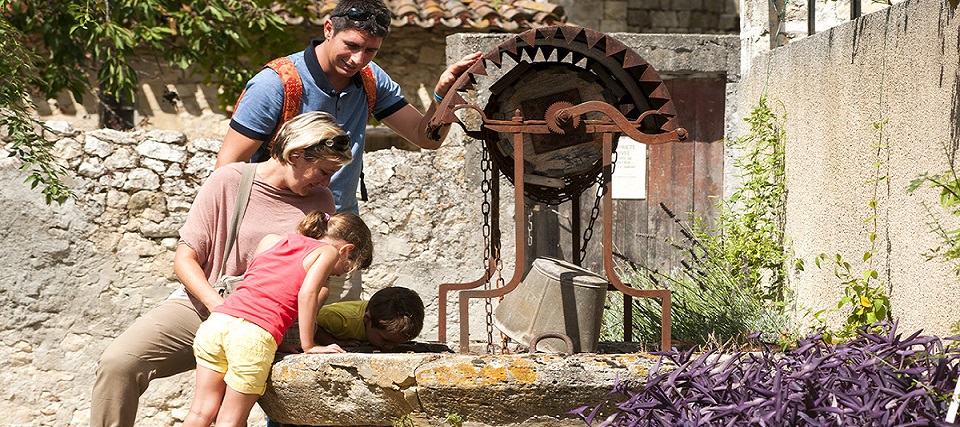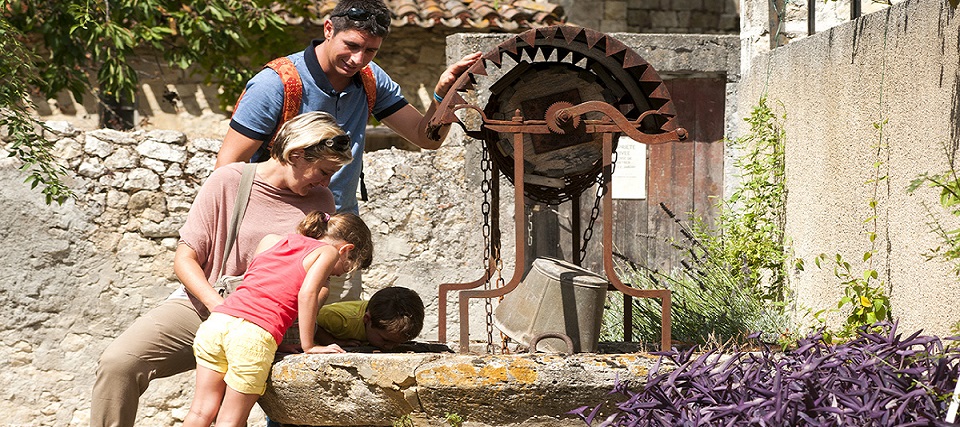 Some little rules that I understood as I went along:
Rule number 1: stay discreet ! When we find a cache, we make sure no one sees us, too easy for muggles otherwise!
Rule number 2: always put the cache back in the exact place where it was found! Without helping other geocachers, the goal is still that everyone can play.
Rule number 3: if you like a little treasure, we don't steal it! On the other hand, you can recover it and replace it immediately with another object of the same value.
You are not yet convinced? The good reasons to get started
Great sensations for small budgets! Even though most geocachers are insiders, this is still a activity accessible to all. For the more passionate, there are paid applications that are more precise and more efficient, but to start, free applications are more than enough!
Everyone agrees: too often do you complain about not being able to go sightseeing with the children? This is the occasion. Motivated by the "treasures" to be found, they will get caught up in the game. You will then be able to discover pretty, astonishing, unusual places, villages, viewpoints… without hearing them moan.
Sportsman for a day, geocacher of always: notice to sportsmen of Sunday: many caches are to be found at the end of a well thought out hike, often unknown. You can also swap the car for the bike, and go from cache to cache sportingly. Especially since the Gers is not the flatterest region that we know… So you can turn geocaching into a sport version!
Challenger at heart : make objects travel, be the first to find THE new cache, solve puzzles each more absurd than the next… dig your brains out with geocaching!
. auch. treasure hunt . Geocaching. Gers