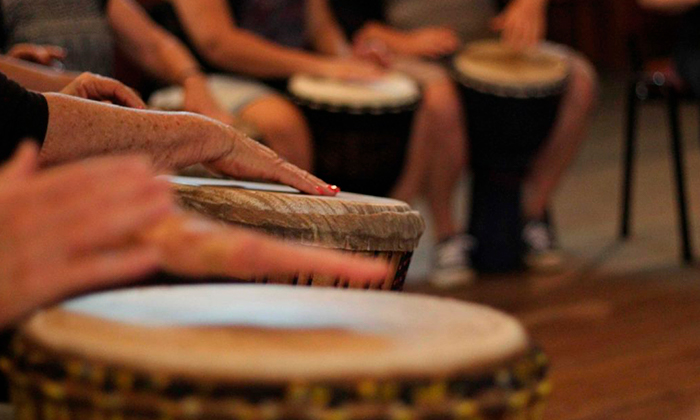 Learn the musical rhythms and create an orchestral ensemble to play in the evening with the public.
Program
Discovery of culture through music with an apprenticeship in the meaning of rhythms. Working on time, off-beat and learning small musical rhythms in a fun way to learn to play together.
Learning with progress objectives to work on concentration and self-confidence.
Also learn respect for others, by listening to everyone and the notion of group by creating a small orchestral ensemble.

Restitution concert of the workshop and the artistic residency at 19 p.m.

8 places maximum. Starting from 7 years old. All levels.