A dedicated place
With the team of the tourist office, one late afternoon we had an appointment in the lower town of Auch, right next to the Ortholan Garden, at n °17 rue Lafayette precisely.
If you are from Auscitane, or even from Gers, this address speaks to you… And yes, because you knew the cinema at this address, not that long ago, by the way…
Vincent opens the door for us… My eyes are already riveted everywhere and want to see everything, every decorative element in this entrance hall attracts me. Because it's nice or because I'm already looking for clues that will help us with the upcoming escape game: I don't really know.
I find it pretty and well done, it's quite disparate, but overall it gives something coherent.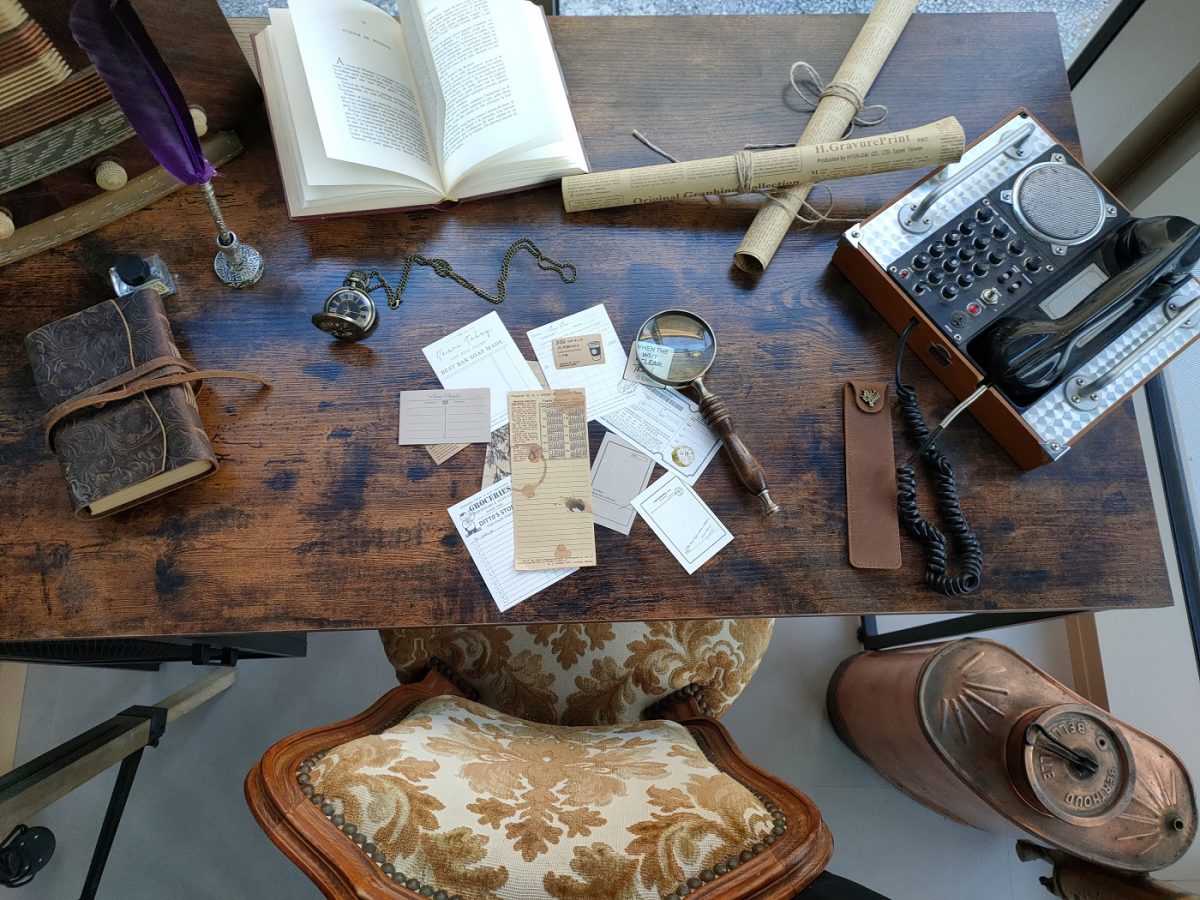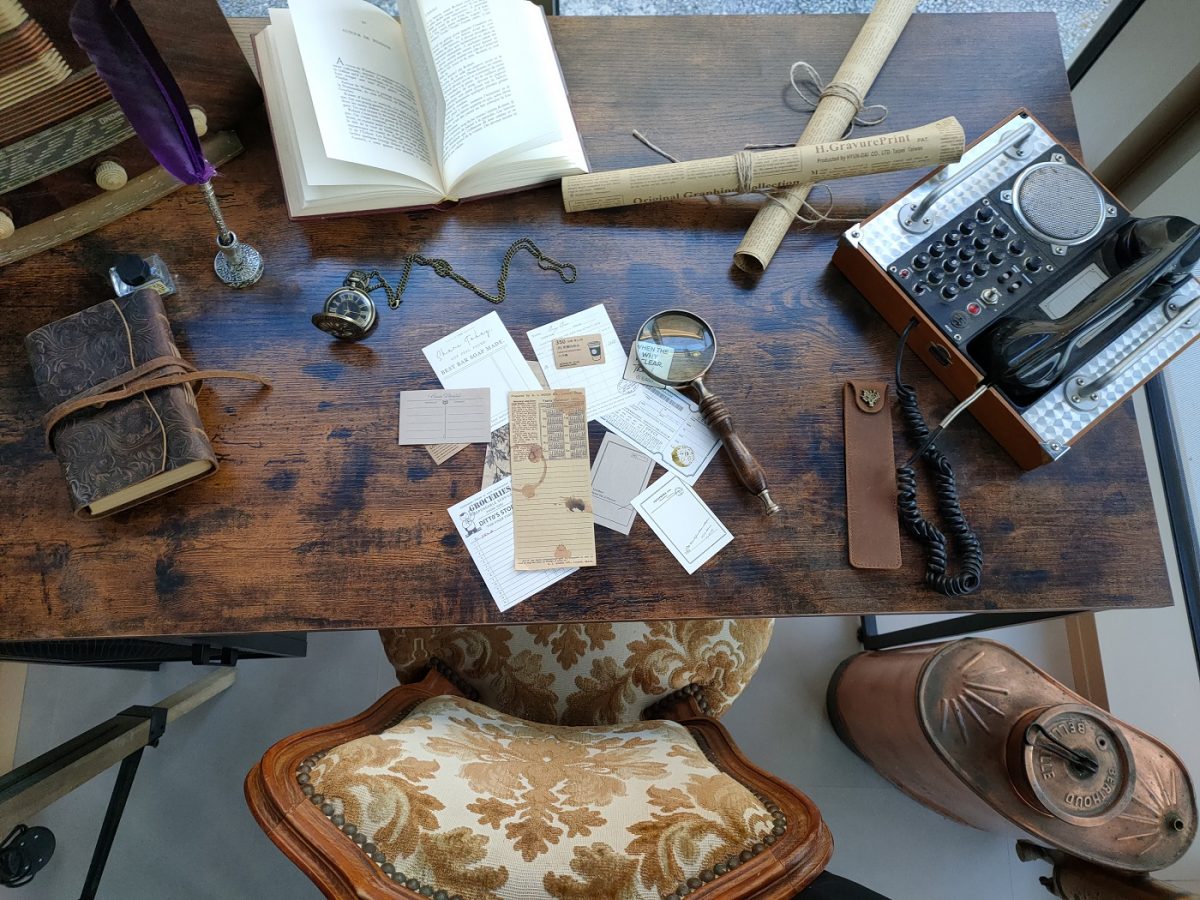 In any case, the "leisure" character of this place speaks volumes and we feel that the creation of a full-fledged universe has not been neglected!
To be honest, nothing surprising when we learn that Vincent LHOMME is from Auscitania, that he studied cinema at the Lycée du Garros and when we take the time to discuss his career. Yes, we are curious, it helps us a lot in our job!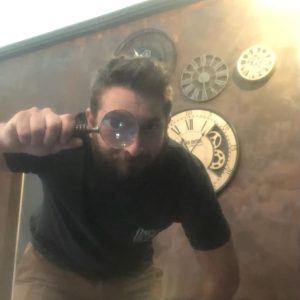 Vincent LOMME
The volumes of this family movie theater were interesting and have been preserved, although some will have difficulty remembering the old arrangements.

"Keeping the spirit of" my "old cinema was important to me! When I looked for a room for my concept, the idea of ​​making this place last through games appealed to me, and the owners were totally on the same wavelength. "
An ambiance
Afterwards, I think Vincent was already watching us during this time spent at the entrance. He lets us chat a little longer and ask him a few questions, then invites us to walk towards the small "open" living room just after. This lounge serves the gaming rooms… It's comfortable, we leave our personal effects and our host does not fail to tell us to get rid of our cameras and other phones… So you won't see anything that awaits you !
And let's go, some rules of the game, or rather good behavior, are transmitted to us and here we are the scenario is revealed... We are going to meet in The Rosemary Hospital, closed since 1999 and it is about madness : will we escape madness ourselves?
In a few seconds we switch to questioning what awaits us, some of us are smiling, others are laughing nervously (it's me), others are eager to start ...
A great time as a team
There were 6 of us that day: a shock team released from the room after 57 minutes of play (of stress and fears for some, of laughter and cries, intense reflections and encouragement, calm and panic. ); OUF, do not exceed 1 hour of play: well done the team!
Dear small businesses, this is a great idea for your leisure time… A guaranteed moment of cohesion!
We are not telling you anything about the game, simply, again it is well put together.
4 rooms
Relieved to go out for some, hyper enthusiasm and decompression punctuate this great moment. We might as well say that we are motivated as never before to do battle in Castelmore School of Magic, the 2nd games room already available to "gamers" since the site opened on October 31, 2021.
2 other rooms around Super hero will open soon: something to delight teens, and not just ... Stay tuned here, we'll keep you posted.
Good to know
Rosemary Hospital: from 15 years old
Castelmore Magic School: from 10 years old
Super hero rooms: opening date to come.
Information and online reservation
www.escapegameauch.fr - Email Adress: - 06 19 03 81 87
Follow on Facebook et Instagram.
Go to the escape game
17, rue Lafayette - 32000 AUCH
Wednesday: 14 p.m. - 22 p.m.
Thursday to Sunday: 9 a.m. - 23 p.m.
Gift ideas
Christmas is approaching, here is a nice moment of leisure to offer, your gesture should cause a sensation!
Go to the " Gift card »From the escape game site.
. with teens in auch. with family . between friends in auch. between colleagues at auch. escape game auch