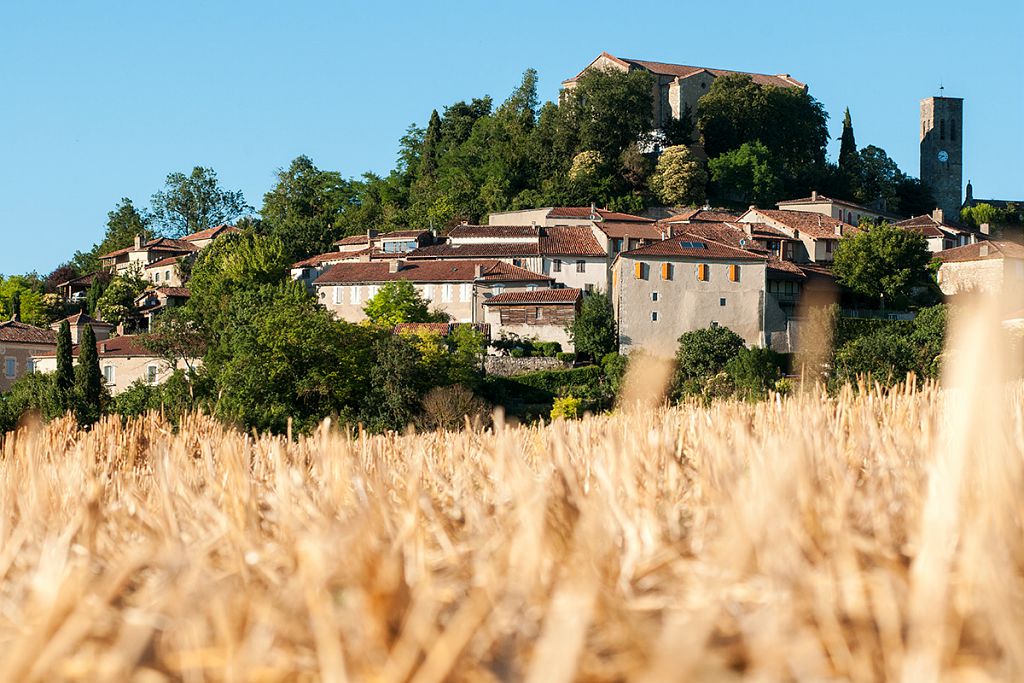 Start route: car park located on the right at the exit of the turn-gate bend (route d'Auch).

1- Take the direction of CASTELNAU BARBARENS, pass in front of the cemetery and after 600m, take the road on the right. Continue straight on, until you come across a large crossroads with the D626. There, turn right.

2- Continue, then turn right to go to CASTELNAU BARBARENS (while still staying on the D626). A visit to the village, CASTELNAU PERCHE, is a must.

3- On the way back, take the outward journey (the D626). Take the road on the left at the intersection indicating "PR3", "chemin de l'Anizan", or "Gîte En Laurens".

4- Continue straight ahead, then at the intersection, stay to the right; at the next junction continue on the right. Pass a lake on the left.

5- Continue straight ahead until PESSAN. When you arrive in the village, at the crossroads turn left towards AUCH, until you come back to the starting point.
Route
In detail
Distance: 17.00 km
Roaming duration: 40 minute (s)
Type of route: Touring cyclist
Type of route: Electric mountain bike
Route type: Electric bike