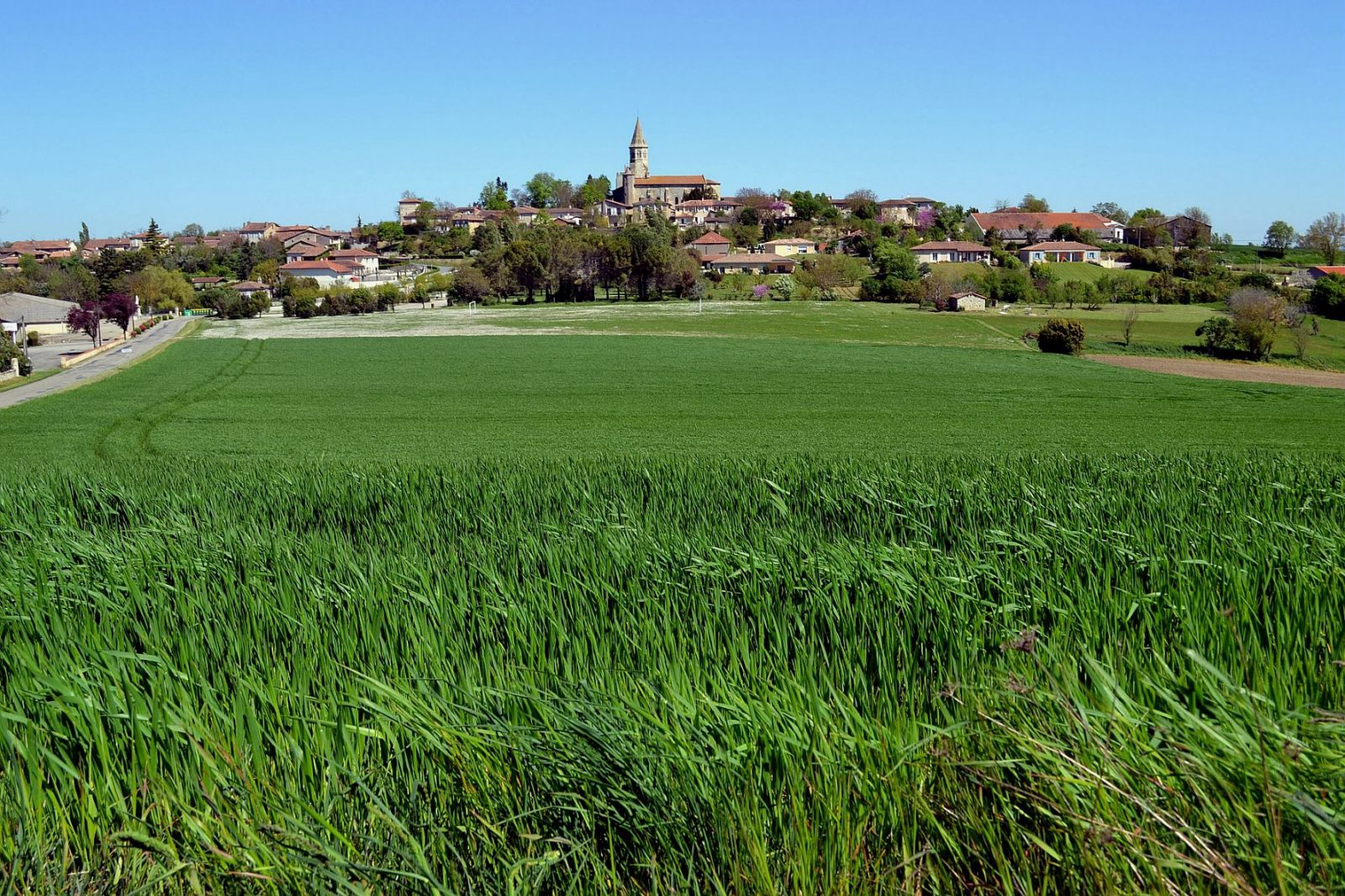 Departure route: parking at the Mouzon room.

1- Turn right rue Général de Gaulle until the traffic light, then at the traffic light turn left rue Augusta. Continue on rue Augusta until the intersection, on the right, with rue du 11 novembre to borrow (D626). At the Sapeurs-Pompiers roundabout, turn left onto avenue Sambre et Meuse until you reach avenue de la 1re Armée française, then turn right and then immediately left on rue du Haget.

2- Continue on Chemin du Haget, then Rue Henri Matisse, then turn right at the intersection with Rue Marc Chagall. Continue on this road, turn slightly to the left, rue Marcel Luquet, continue on the route de l'Arçon.

3- Take the road on the left towards Chemin de Saint Cricq. Continue until you reach a crossroads indicating LEBOULIN on the right; there turn left. Continue for a few hundred meters and turn right just before the water tower (refer to the garbage containers). Arrived at the crossroads which indicates opposite "La bacalerie" turn left on the D175. At the crossroads with the D272 cross and continue straight. At the next crossroads, turn right, continue to arrive at a new crossroads where you turn left.

4- At the junction with the D175 (near the village of NOGAROULET which is on the right), turn left. Continue to the next crossroads. There, turn right, and continue straight on until you reach MONTAUT-LES-CRENEAUX. Cross the village through its center, and after passing under the Tour-Porte, take the road on the left. A few meters further, take the road to the right towards AUCH, then at the following junction, take the road to the left. Continue straight ahead, pass the water tower in front of which the same as on the way there; after passing the water tower, take the first road on the right, go and resume on Auch; the same route as on the way to Chemin de Saint-Cricq.


5 - At the bottom of the Chemin de Saint-Cricq, take the Route de l'Arçon on the right, continue on the Rue Marcel Luquet until you reach the Route d'Engachies (D924) to take until the roundabout. At the roundabout (Peugeot), continue on the D924 (route de Toulouse) always straight until the roundabout at Place Verdun.

6 - At this roundabout, turn left onto rue Rouget de Lisle (D626), then rue Eugène Sue and rue Augusta.

7 - At the traffic lights, turn right rue du Général de Gaulle and come back to your starting point.
Route
In detail
Distance: 32.00 km
Roaming duration: 76 minute (s)
Type of route: Touring cyclist
Type of route: MTB
Type of route: Electric mountain bike
Route type: Electric bike