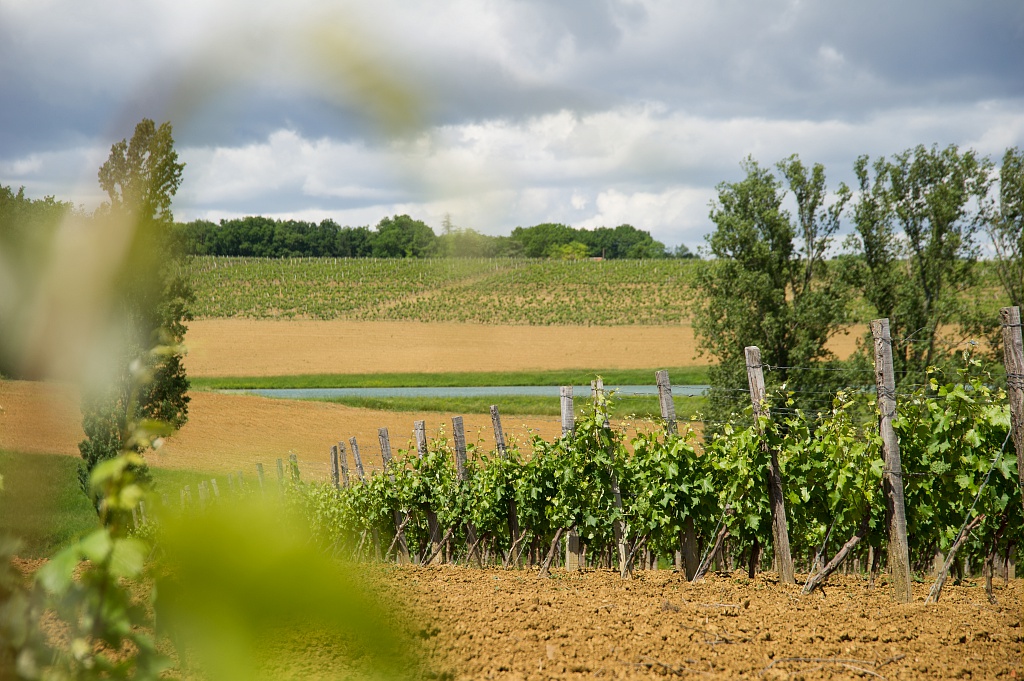 Departure route: parking at the Mouzon room.
1- When leaving the parking lot of the Salle du Mouzon rue du Général de Gaulle take Rue des Lilas almost opposite - to the left of the Pop Circus room when you face it). Take the footbridge on the right after a few meters and at the end of the footbridge, take just left to take this path along the banks of the Gers to the level of the Endoumingue dam. Cross the road and the bridge on the left. Take the dirt track that runs along the road, to go around the Clarac roundabout to the right, in complete safety. Take the road to ROQUELAURE (naturally following the dirt track and continue on the road when this track ends at approximately Monsieur Bricolage). Follow this road for 5,7 km (at the intersection signaling "Quad Concept", do not turn left, but continue straight, unless a break in quad or a game of paintball makes you want, you must book ).

2- Arrive at a crossroads, turn right and continue on this small road for about 1km then turn left "Chemin d'Empeyrouton" and continue until you reach the crossroads of the D272. There, turn left. Continue on the D272 until you reach the crossroads with the D148. You will pass a few meters from the archaeological excavation site "La Sioutat", leave the village of Roquelaure on your left, stop there if you feel like it (go to the Musée des Amériques – Auch to learn all about the ancient past. de Roquelaure).

3- There, turn left to follow the D148 (pass in front of the Talouch campsite) until the "chemin de Pardan", take this "chemin de Pardan" on the left until you come back to the crossroads with the route de Roquelaure: take on the right on this part borrowed on the way out to return to Auch.

4- At the Clarac roundabout (Leclerc shopping center), continue straight on rue du 8 mai for about 1,6 km and turn very slightly left rue Marceau, then turn left on rue Vendôme and right on quai de la Revolution. Watch out for traffic, cross rue de Lorraine to go straight on boulevard Sadi Carnot, then turn left to cross the Pont du Prieuré, rue Lissagaray and turn right towards "quai des Marronniers" then right rue Pasteur . Continue straight, rue Pasteur becomes rue Irénée David (take a break in the little place Barbès for a view of the monumental staircase and the emblematic heritage of Auch: its cathedral next to the Tour d'Armagnac ... You can also park the bike and go up to the upper town on foot).

5- Continue along rue Irénée David until the intersection with the D626. There, continue straight on rue Agusta until the traffic light where turn right "rue du Général de Gaulle" to return to the starting point at the Salle du Mouzon.
Route
In detail
Distance: 26.00 km
Roaming duration: 1 hour (s)
Type of route: Touring cyclist
Type of route: MTB
Type of route: Electric mountain bike
Route type: Electric bike