Fancy a little lunch break, a quick bite to eat so you don't miss anything during your day at Likewise ? Think Gascon snack, think about it Tistou counter !
Want to stock up on vouchers farm products, to compose your basket of foie gras, pâté? Think about it Tistou counter !
Tistou counter
A showcase for local products, the Tistou counter is a pretty shop located on the forecourt of the Cathedral. You will find a wide choice of preserves and cooked dishes such as garbure or cassoulet with confit. 100% gersois and homemade from the Ramajo family farm. Products from the Gers vineyard are also present as well as salted meats.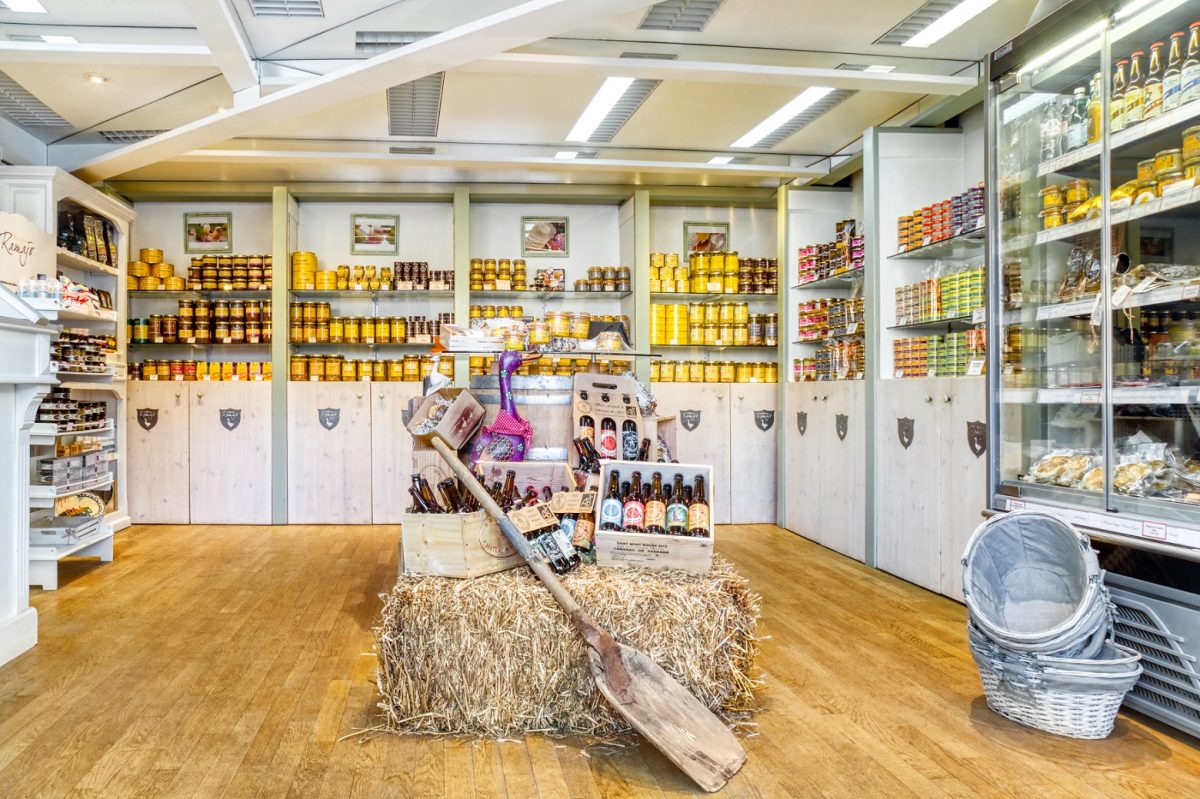 Small tables invite you to make a gourmet break. Are you more of a Gascon salad or a foie gras sandwich? Choose the tasting board!

The Ramajo farm
It's a family story. Based in Dému (40 km from Auch), the Ramajo family raises geese and ducks with respect for traditions, IGP obligatory.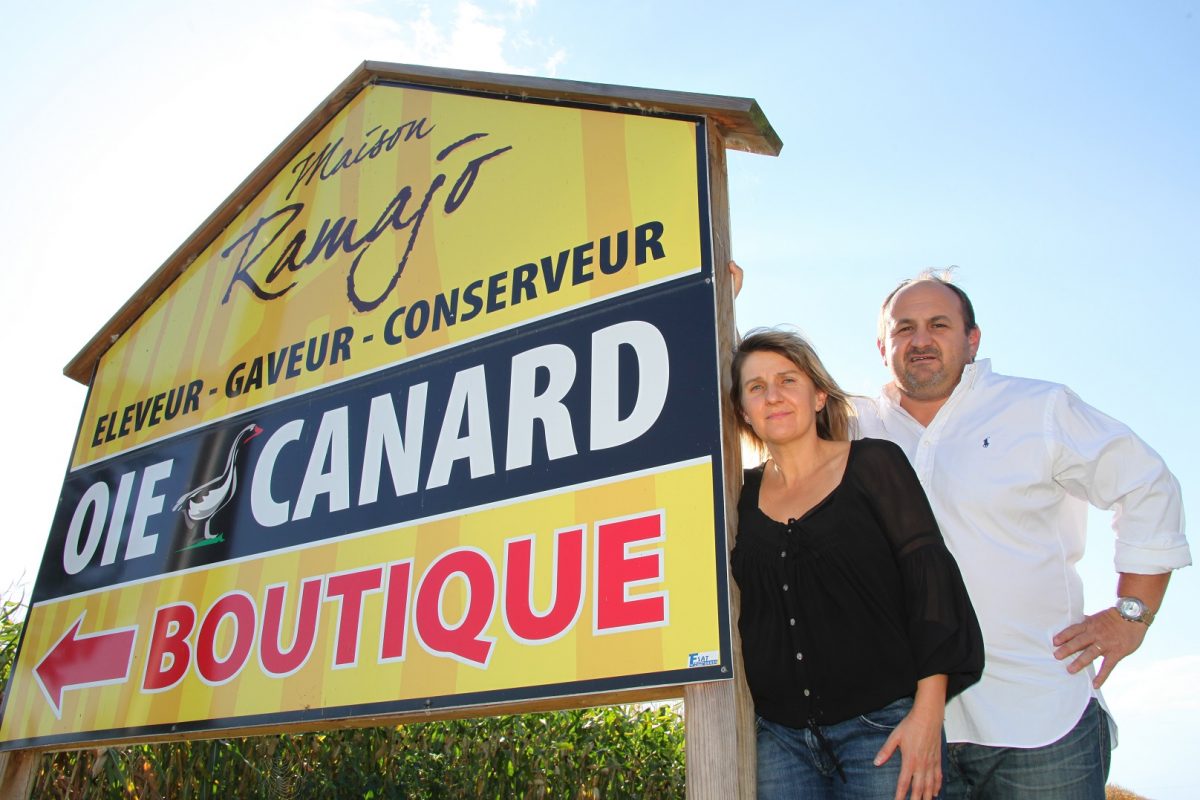 Very early on, Pierre-Marie and his wife Miraine decided to create their own cannery and opened a shop on the farm.
The discovery of the cannery
The Ramajo farm opens its doors to you for a free visits and free at your own pace. In family or in group, a visit corridor allows you to discover the preparation of recipes and manufacturing secrets all year round.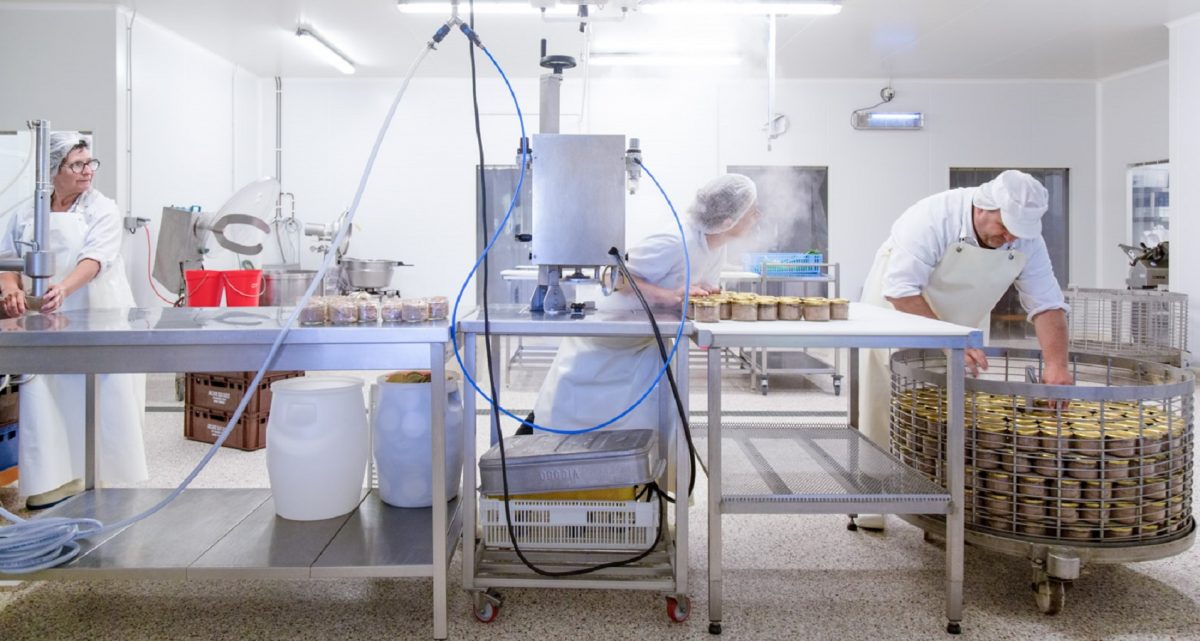 Information panels or videos accompany you in your progress.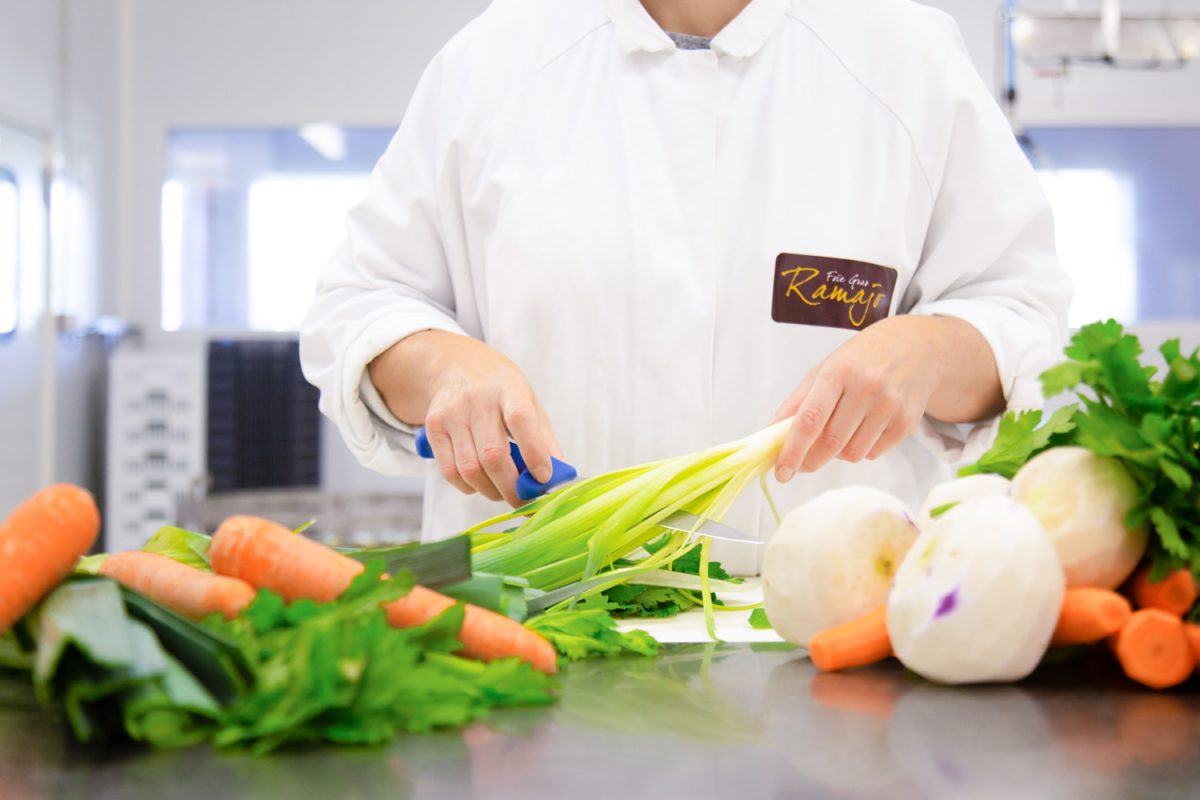 In the cannery, cooking is practiced the old-fashioned way without any additives or preservatives.
In summer, guided tours and tastings bring together gourmets and curious people.

Michaël Bereens, street art artist, has taken over the Ramajo farm. Discover his works during your walk in Dému.
Sharing and conviviality
THEsouthwest spirit is present at the Ramajo farm, we have the sense of sharing and we are ready to show you the right steps to make your own preserves and homemade foie gras by following a cooking lessons . In the program :
duck cutting
deveining and sterilization of foie gras
presentation of the different methods of preparing rillettes and terrines.
Respect for quality, this is the philosophy of Maison Ramajo
The products simmered by Miraine and Pierre-Marie can also be tasted at farm restaurant. Duck pie, mi-cuit foie gras millefeuille, and other crumble are on the menu for a pure Gascon treat.
. Tistou counter. ger farms. Auch foie gras. Ramajo foie gras. sale of local products