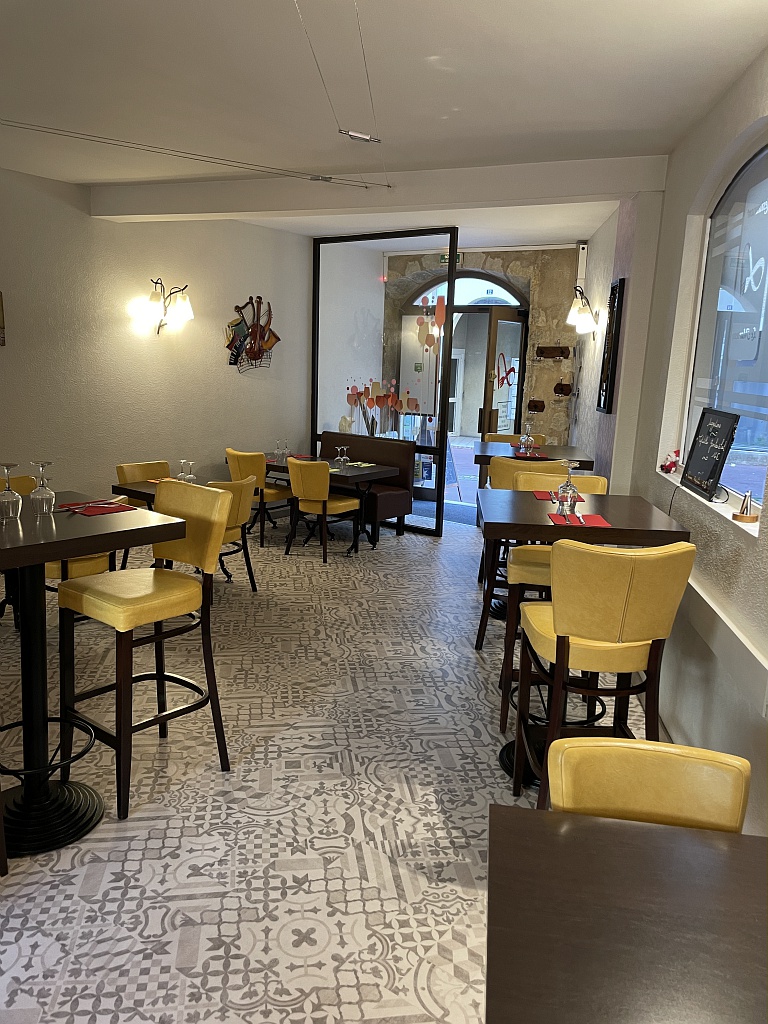 Discover Le Marceau and its delicate cuisine for your family, business or leisure meals.
Whether you are fish or meat, you are sure to find your happiness in a subtle variation of flavors.

The private terrace opens on sunny days with an offer adapted to the season.

On the restaurant menu, you can find both local products and dishes from a little further afield, as well as vegetarian dishes.
Restaurant
Categories: Traditional cuisine
Opening
Opening from January 03, 2023 to December 30, 2023

| Days | Opening hours |
| --- | --- |
| Wednesday | 12:00 a.m. to 21:00 p.m. and 19:00 p.m. to 21:00 p.m. |
| Thursday | 12:00 a.m. to 13:45 p.m. and 19:00 p.m. to 21:00 p.m. |
| Friday | 12:00 a.m. to 13:45 p.m. and 19:00 p.m. to 21:00 p.m. |
| SATURDAY | 12:00 a.m. to 13:45 p.m. and 19:00 p.m. to 21:30 p.m. |
| Sunday | 12:00 to 14:00 |
Pricing
Menu of the day: 13 € to 18 €
Children's menu: 10 €
A la carte: from € 20 to € 35
Price
Min.
Max.
Menu of the day

Starter-main course-dessert €18 / Starter-main course or main course-dessert €16 / Single main course €13

€13
€18
Children's menu

Up to 12 years

€10
A la carte
€20
€35
Services
Services
Take away meals / Ready meals
Pratical information
Minimum group size: 30 person (s)