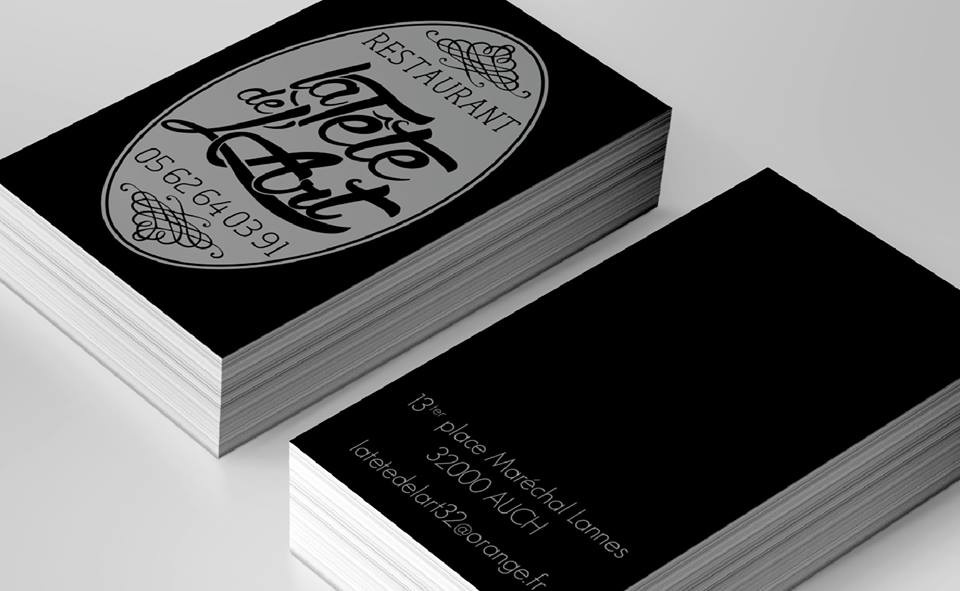 The restaurant La Tête de l'Art is located at the gateway to the town of Auch, and in a designer setting, the chef offers traditional and trendy cuisine, based on local and carefully selected products.
When fine weather arrives, a shaded terrace is available.

Takeaway sale only in July / August.
Restaurant
Categories: Traditional cuisine, Trend
Opening
Opening from January 01, 2021 to December 31, 2021

| Days | Schedules |
| --- | --- |
| Tuesday | 12:00 a.m. to 14:00 p.m. and 19:30 p.m. to 21:30 p.m. |
| Wednesday | 12:00 a.m. to 14:00 p.m. and 19:30 p.m. to 21:30 p.m. |
| Thursday | 12:00 a.m. to 14:00 p.m. and 19:30 p.m. to 21:30 p.m. |
| Friday | 12:00 a.m. to 14:00 p.m. and 19:30 p.m. to 21:30 p.m. |
| Saturday | 12:00 a.m. to 14:00 p.m. and 19:30 p.m. to 21:30 p.m. |
Prices
Adult menu: 24 € to 34 €
Children's menu: 14 €
Menu of the day: 10 € to 15 €
Price
Min.
Max.
Adult menu
24€
34€
Children's menu

starter dish dessert

14€
Menu of the day

starter-main course-dessert 15 € / starter-main course or main course-dessert 12 € / single dish 10 €

10€
15€
Payment method
Holiday vouchers
Payment cards
Ticket restaurant
Bank and postal checks
cash
Work With Me
Services
Take away meals / Ready meals
Pet Friendly