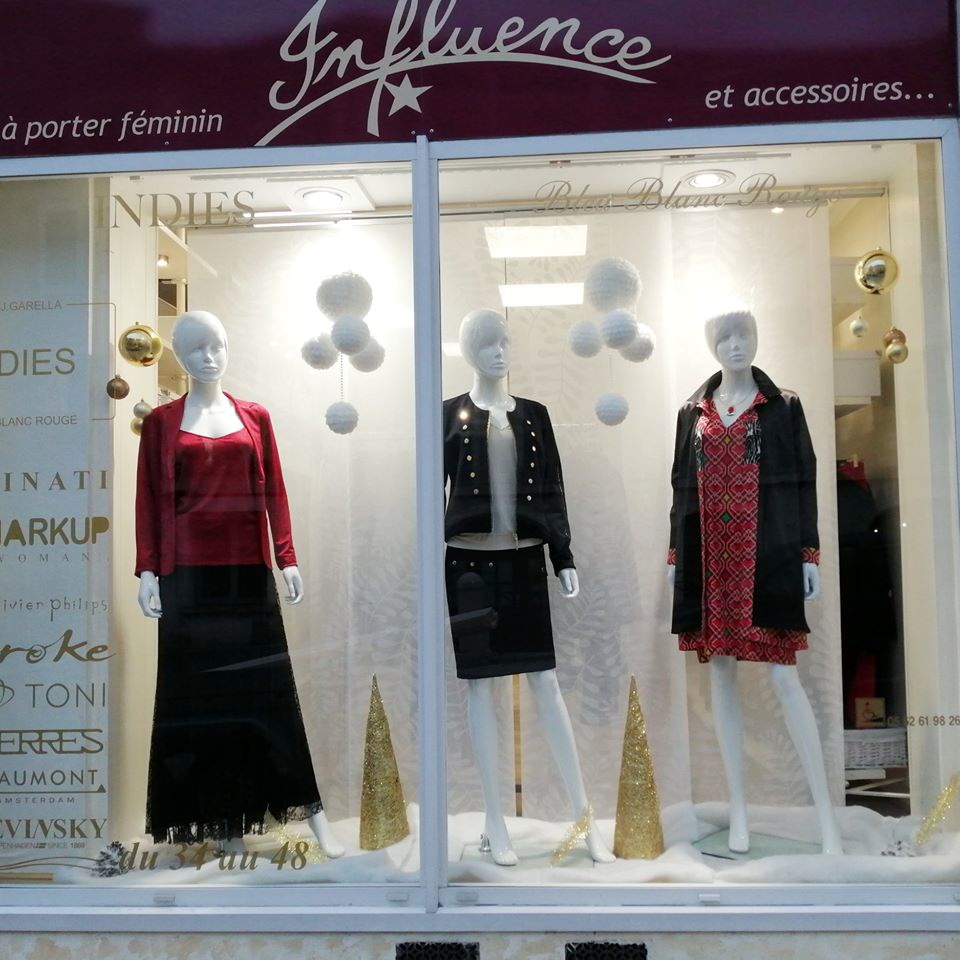 Since the beginning of 2011, Boutique Influence has been welcoming you to Auch in the Gers, to make you discover over the seasons a large selection of ready-to-wear for women with collections from several brands.

You will find various articles there that meet your needs and your desires. You can also find the accessory that will go perfectly with your outfit.

With 20 years of experience, Françoise Mellard advises you with honesty and frankness without ever letting you leave her shop with an item that does not suit you.

It takes into account your body type but also your style.

Open the doors of your ready-to-wear boutique and enter a world full of charm and elegance. Discover the best collections from recognized brands on the market.

Boutique Influence is in partnership with the JJ Garella group, comprising 3 brands: Indies, Bleu Blanc Rouge and JJ Garella.
Pricing
Payment method
Cash
Bank and postal checks
Payment cards