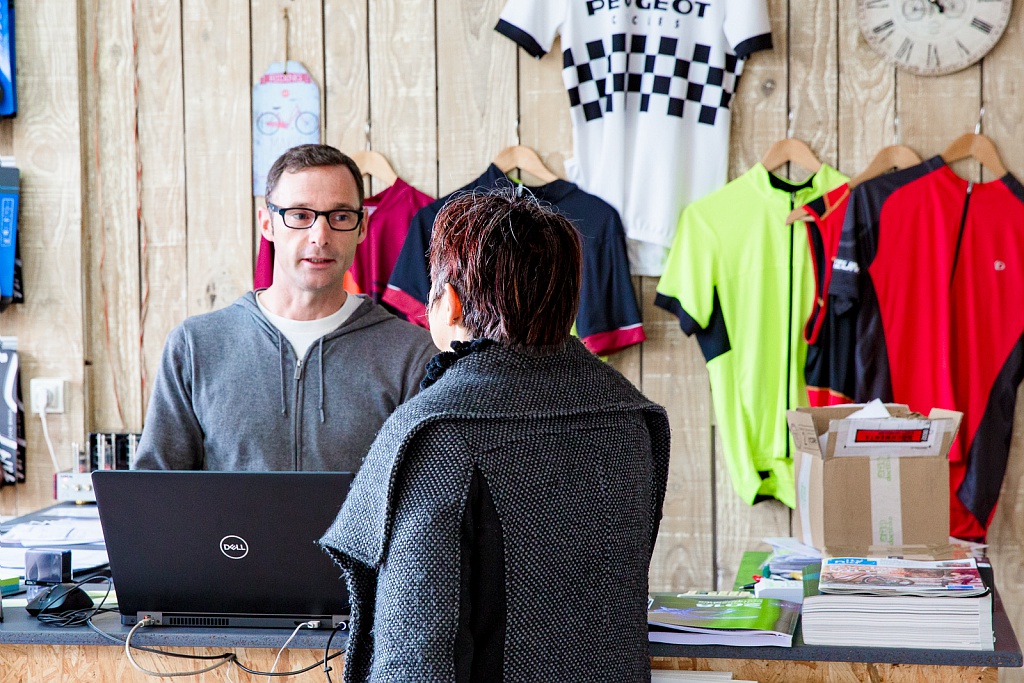 CYCLOMOUV is the Electrically Assisted Bicycle specialist in the Gers: rental, sale, maintenance of electric and classic bicycles (all brands) and sale of accessories and spare parts.

CYCLOUMOUV is the distributor for the Gers of the brands Cannondale, Kalkhoff, Bergamont, Granville and Néomouv, and covers all segments of electric bikes.

Delivery of bicycles (for purchase or rental) is possible in the Gers: fixed price of € 30 for delivery and collection.

CYCLOUMOUV also offers battery replacement for any type of VAE: reconditioning or standard exchange.
Opening hours
Opening from January 01, 2022 to December 31, 2022

| Days | Schedules |
| --- | --- |
| Monday | 09:30 a.m. to 12:30 p.m. and 14:00 p.m. to 18:00 p.m. |
| Tuesday | 09:30 a.m. to 12:30 p.m. and 14:00 p.m. to 18:00 p.m. |
| Wednesday | 09:30 a.m. to 12:30 p.m. and 14:00 p.m. to 18:00 p.m. |
| Thursday | 09:30 a.m. to 12:30 p.m. and 14:00 p.m. to 18:00 p.m. |
| Friday | 09:30 a.m. to 12:30 p.m. and 14:00 p.m. to 18:00 p.m. |
| Saturday | 09:30 a.m. to 12:30 p.m. and 14:00 p.m. to 18:00 p.m. |
Prices
Adult: 10 € to 250 €
Adult: 7 € to 125 €
Price
Min.
Max.
Adult

VAE rental, package from 2 hours to 1 month

€10
€250
Adult

Classic rental, package from 2 hours to 1 month

€7
€125
Payment method
Payment cards
Bank and postal checks
Transfers
cash