After several years of exhibition in the rue Pagodéoutes in Auch, the Resistance Museum of the Gascon capital is about to reopen its doors in a new space designed and accessible to all.
The opening date in 2023 is not yet known, stay connected, we will keep you informed. In the meantime, a few words on the future site ...
Exterior side of the building, in stamped concrete, it will recall thevisual appearance of a bunker.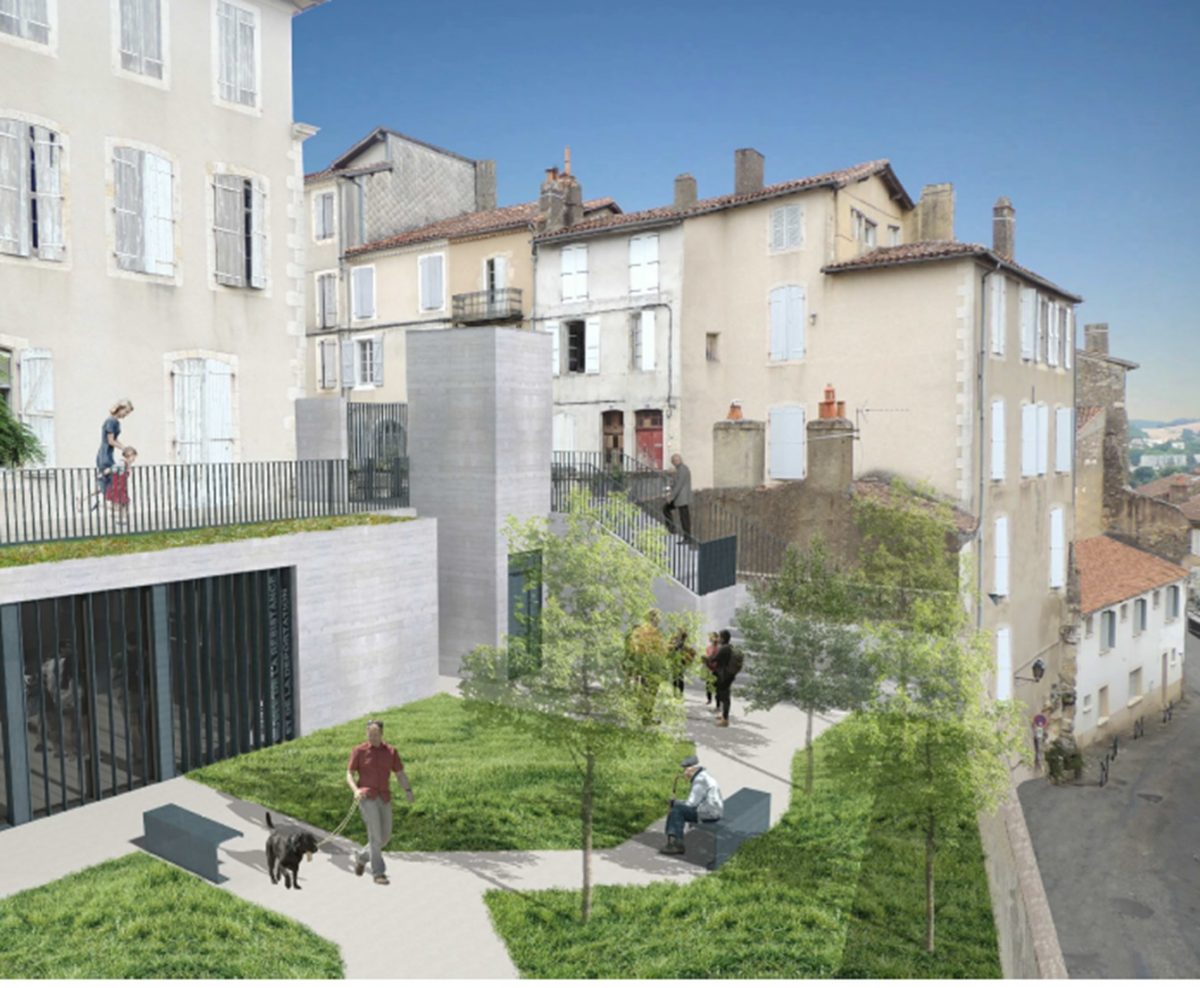 Inside, the museum will be composed of 5 rooms:
context,
resistance,
deportation,
holocaust,
release.
For those who have already visited the old museum, most of the exhibits will be exhibited again through a scenography inspired by the layout of the premises.
The site will be fully accessible to PRMs and the garden will be open during museum opening hours.
Explore the High Places of Memory in the Gers
The Amicale des Hauts-Lieux de Mémoire du Gers put online in 2021, a website with exceptional singularity, ultra informed around the discovery of the History of the Resistance and outstanding sites where the events that presided over the Liberation of southwestern France.
The 150 pages, 88 videos and 839 photos, and this is just the beginning, this website is evolving ...
This website echoes the "in situ" connected memory routes that allow curious people on the move, via a flash code, to access online content telling the story of the place where they are:
in Castelnau-sur-l'Auvignon,
at the Maquis de Meilhan,
in Panjas,
at Houga-Toujouse,
at the Departmental Museum of Resistance and Deportation of Auch,
at the Museum of Veterans for Freedom in Brugnens.
This site is also a tool which gives the young generations the possibility of discovering, as a family why not, and appropriating this history, their history and becoming actors in the transmission.
See website here.
. High places of memory Gers. History of France. Auch Museum. museum of resistance. Auch Resistance Museum