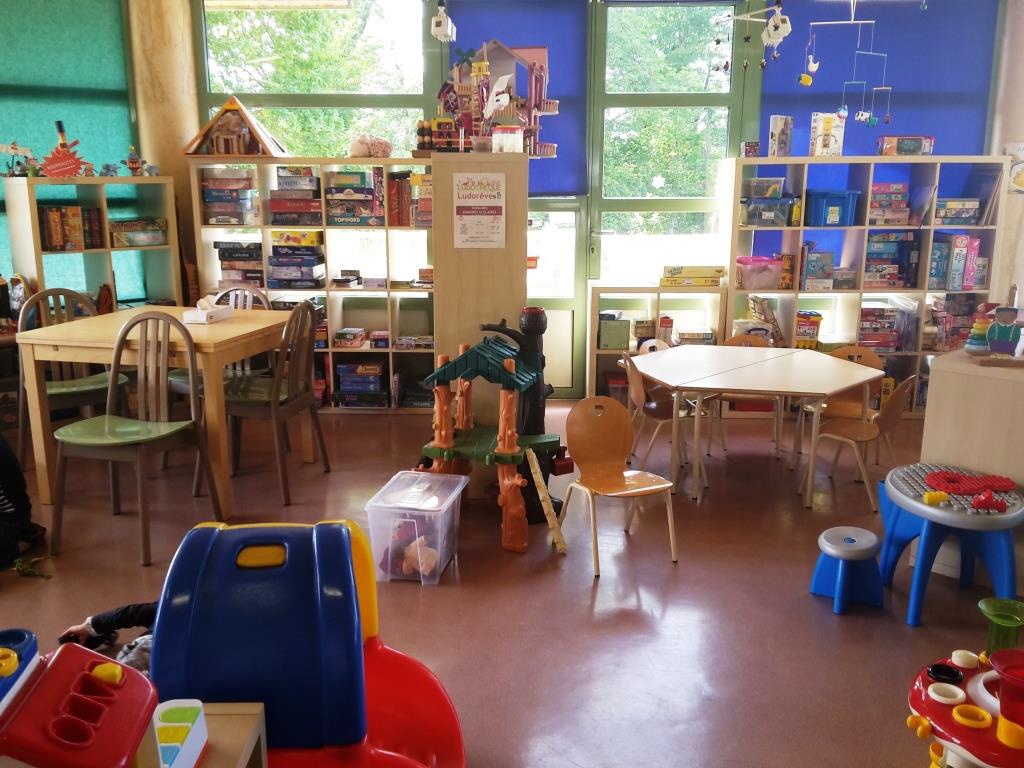 **Closed on Friday May 27 at the ITEP de Lescout in Jégun and on Monday June 06 at the toy library**
The Auch game library was officially created in 1995, and has been managed by the Grand Auch agglomeration since July 1, 2011.

The toy library is a place of welcome, open to all, allowing to play on site or to borrow games and toys. Animations around the game are often offered. It is an original service, with an educational, social, cultural and preventive function.

Discover nearly 1300 symbolic games of sensitivity, society, construction, strategy ... games from floor to ceiling, for all tastes and all ages!
The toy library allows you to spend special and relaxing moments with your family.
Opening
Opening from January 01, 2022 to December 31, 2022

| Days | Schedules |
| --- | --- |
| Monday | 09:00 to 12:00 |
| Tuesday | 14:00 to 18:00 |
| Wednesday | 15:30 to 18:00 |
| Friday | 15:30 to 18:00 |
Open the first week of each school vacation (excluding Christmas) and during the month of July, Monday to Friday from 9 a.m. to 12 p.m. and from 14 p.m. to 18 p.m. On Friday afternoon, the game library moves to Jégun, to the ITEP in Lescout
Prices
Free: € 0
| Price | Min. | Max. |
| --- | --- | --- |
| Free | Free | |