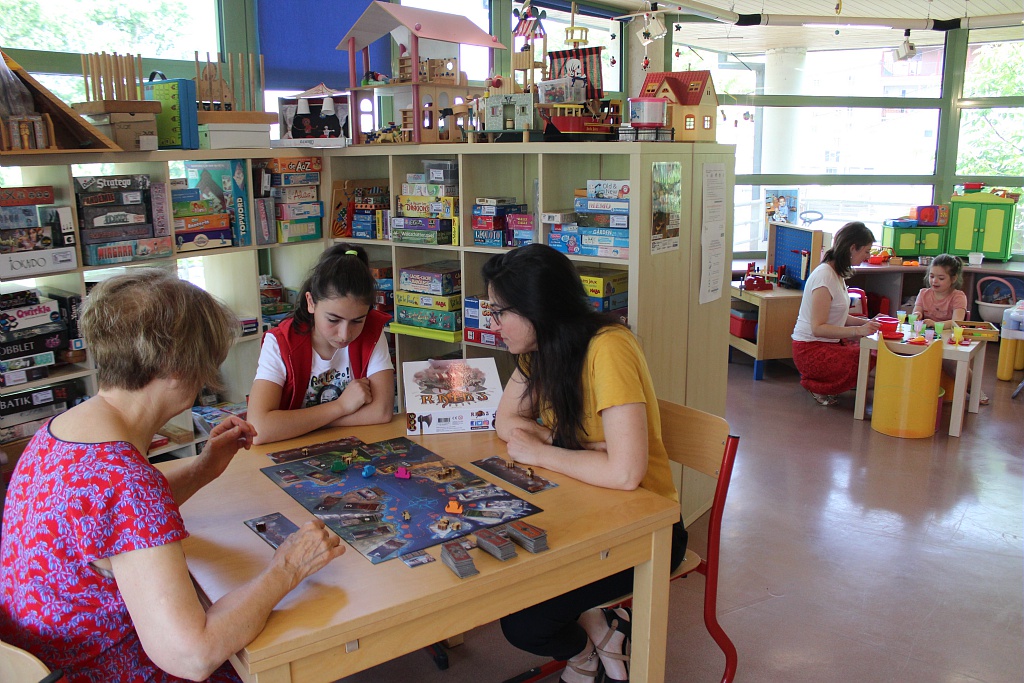 The toy library is a place of welcome, open to all, allowing you to play on site or to borrow games and toys (reserved for residents of Grand Auch, registration required – provide an identity document and proof of residence of – 3 months). Animations around the game are often offered. It is an original service, with an educational, social, cultural and preventive function.

Discover nearly 1 symbolic games, exercises, society, construction, strategy... games from floor to ceiling, for all tastes and all ages!
The toy library allows you to spend special and relaxing moments with your family.
Opening
Opening from January 01, 2023 to December 31, 2023

| Days | Schedules |
| --- | --- |
| Monday | 09:00 to 12:00 |
| Tuesday | 15:30 to 18:00 |
| Wednesday | 14:00 to 18:00 |
| Saturday | 10:00 a.m. to 12:00 p.m. and 13:30 p.m. to 17:00 p.m. |
Times above: school periods (zone C). Saturday, once a month. Easter school holidays (zone C) (from Saturday 22 April to 26 April inclusive): Saturday 10 a.m.-12 p.m. and 13 p.m.-30 p.m.; Monday 17 a.m.-9 p.m. and 30 p.m.-12 p.m.; Tuesday 14 p.m.-18 p.m.; Wednesday 14:18 a.m.-9 p.m. and 30 p.m.-12 p.m. Thursday and Friday (in Jegun) closed. Resume May 14. Other school holidays (zone C) : Monday and Wednesday 9am-30pm and 12pm-14pm, Tuesday and Thursday 18pm-14pm Friday : 10 a.m. - 12 p.m. and 15:30 p.m. - 18 p.m. (in Jégun, at the ITEP in Lescout) Annual closures 2nd week of short holidays, August and 15 days at Christmas