A free "bus" shuttle
Since July 7, 2014, Auscitaine is a Free Shuttle which proposes to connect the upper and lower town of Auch through the commercial districts of the city center (Avenue d'Alsace, Rue Dessoles and Rue de Lorraine) but also near the main administrations (Town hall, Post office, Prefecture, Inspection academic).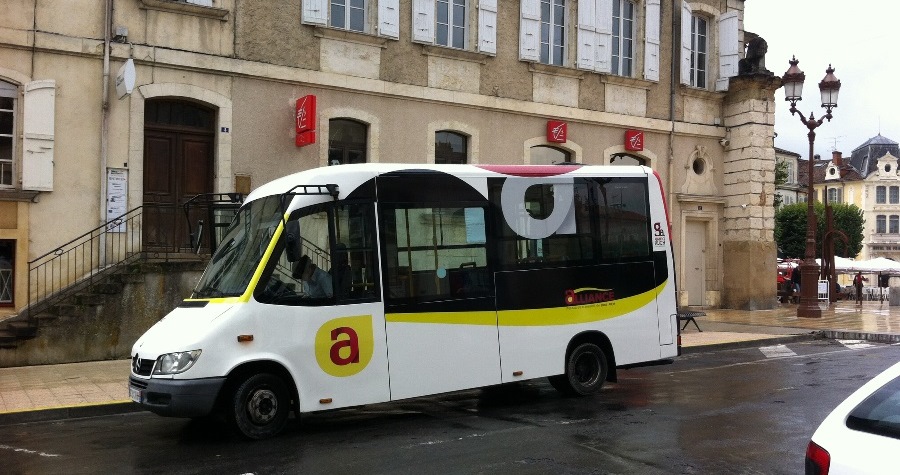 It also serves the cinema, the Dôme de Gascogne (IARC performance hall), the tourist office or the historic city center and in particular the St. Mary's Cathedral and Museum of the Americas – Auch.
It is a free solution to discover the city and have a quick overview of its neighborhoods and its heritage.
Show L'Auscitaine - free shuttle on a larger map
PRACTICAL INFORMATION
It runs all year round from 7:30 a.m. to 19:15 p.m. with a passage every 20 minutes from Monday to Saturday. The frequency of visit is 30 minutes during school holidays.
All information on the Alliance website, the transport network of Grand Auch.
. auch. bus. discover . Gers. Free