"Fleurons de Lomagne" is a proud name with a slightly sunny tone, don't you think? When La boutique moved to Auch at the beginning of the year (at the new Grand Chêne shopping area), I knew the brand, but without really knowing what it was selling apart from the good Gascon things to eat! So, I went to meet him… La Lomagne gersoise, from the keep of Lectoure
For non-natives first of all, Lomagne (in Gascon, Lomanha) is a natural region in the north-east of Gascony, between Gers and Tarn-et-Garonne; one of its strongholds: Lectoure! Many things are precious in this region, and among the jewels of this corner of Gascony, gastronomy stands out!
A niche chosen by a Berry family of 3 members, 25 years ago when they fell in love with our Gers… The company " The jewels of Lomagne "Was born then (1994)! A brand now known throughout France, established in Lectoure since 2003. The company now has a team of 46 employees and has just attacked its "high season" a few weeks ago with the reinforcement of no less than 80 people. until around December 20. Yes yes, 80 seasonal workers, and for good reason ...
The end-of-year parcel specialist
If 3 stores have emerged since the opening of the group's first in Lectoure in 2003 (Boé, Condom and Auch the youngest), we know less that the company has based its success on making gourmet baskets for professionals during the holiday season. This is its core business. It is the French leader with 350 packages shipped to France every year. Tailor-made packages, of course with a majority of products from duck.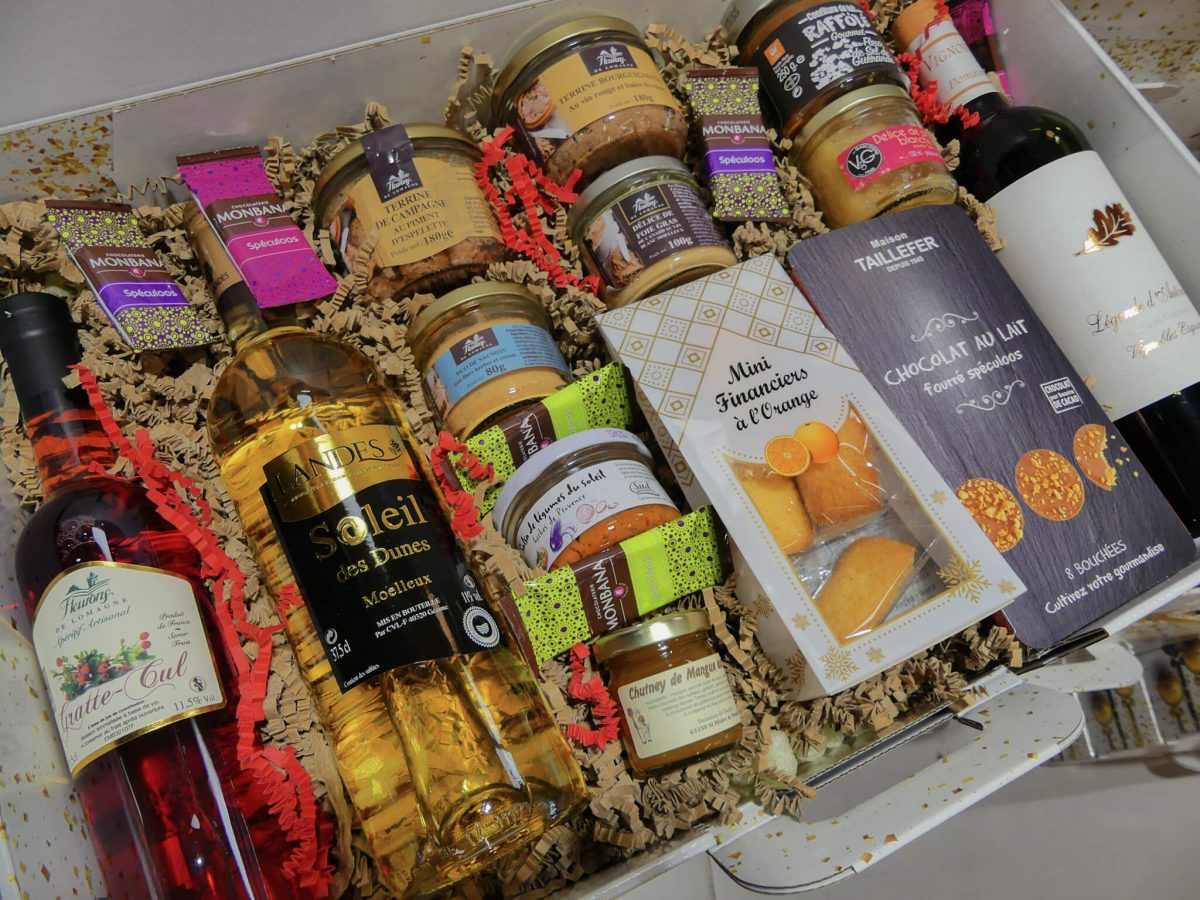 The flagship products of the South-West as "quality partners"
Jars of whole duck foie gras, candied, terrines with duck breast and foie gras, assorted fine chocolates, wines from Côtes de Gascogne and elsewhere (France), Armagnac and other savory and sweet delicacies make up their packages and carefully decorate the shelves of the store.
If (good) food products are the field of activity of Fleurons de Lomagne, they do not produce, do not transform. No, they will look for the best in local producers, or a little further away when we come out with regional basics.
It is thanks to the know-how transmitted from generation to generation by local artisans, that the Fleurons de Lomagne satisfy the desires of their gourmets. For more than 20 years, they have worked with local farmers, cooks, canners, winegrowers, liquorists and confectioners to find and offer quality products.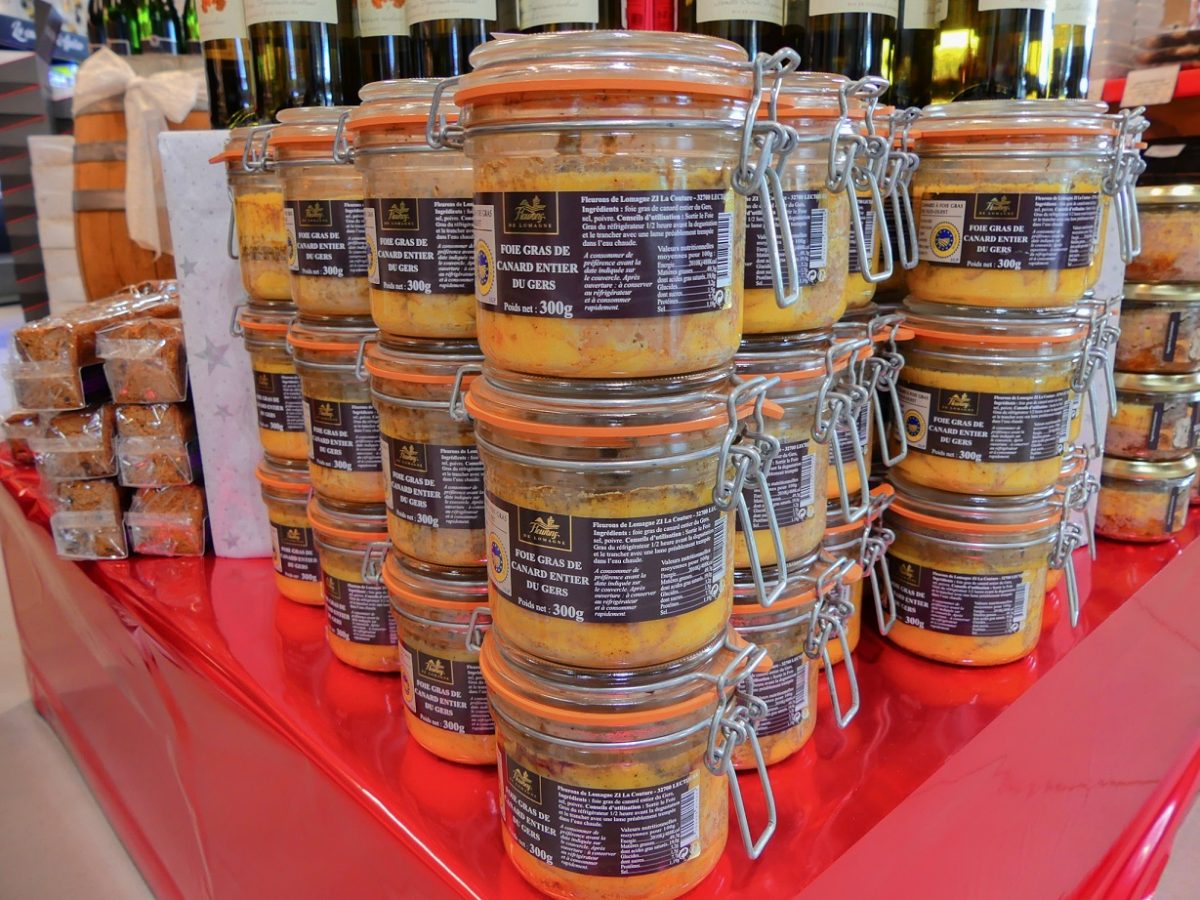 When I asked the origin of the ducks that produced these pretty 300g of foie gras, Fabienne, the store manager, told me about long-time partner suppliers: Riguecoop and Maison Tête to name a few (I know ; here I am doubly reassured).
Here the duck is king, the foie gras is the flagship ?. All duck products marketed by the company come from ducks in IGP Gers.
When it comes to cheese, for example, Les Fleurons also surrounds itself with the best, like the neighbor from Commingeois Dominique BOUCHAIT, crowned MOF (Meilleur Ouvrier de France). But follow me on the shelves ...
A little tour of flavors in a boutique in Auch
While I stop attentively at each department and island of products, I realize that there are not many people in the store this morning, the opportunity to benefit more than ever from the advice of the young women in the service. .
Beverages side
As a neo-lover of the Gers too, I "zyeute" on IGP Côtes de Gascogne wines… We find the essential Gersois that we no longer present: Pellehaut, Uby… For my part, I will let myself be tempted by the proposals of other "small" winegrowers just neighboring Auch: Château Larroque in Sainte-Christie; Domaine de la Higuère with "Légende d'automne" the sure value of David ESQUIRO from Mirepoix, and I would be curious to taste the "Signature", a dry white from Domaine de Saint-Lannes in Lagraulet-du-Gers…
A few shelves next to it, I see a Pic Saint Loup "Grand Terroir" (on sale! I have to tell the fans around me). I'm starting to open my list of gift ideas for Christmas… The classics are here…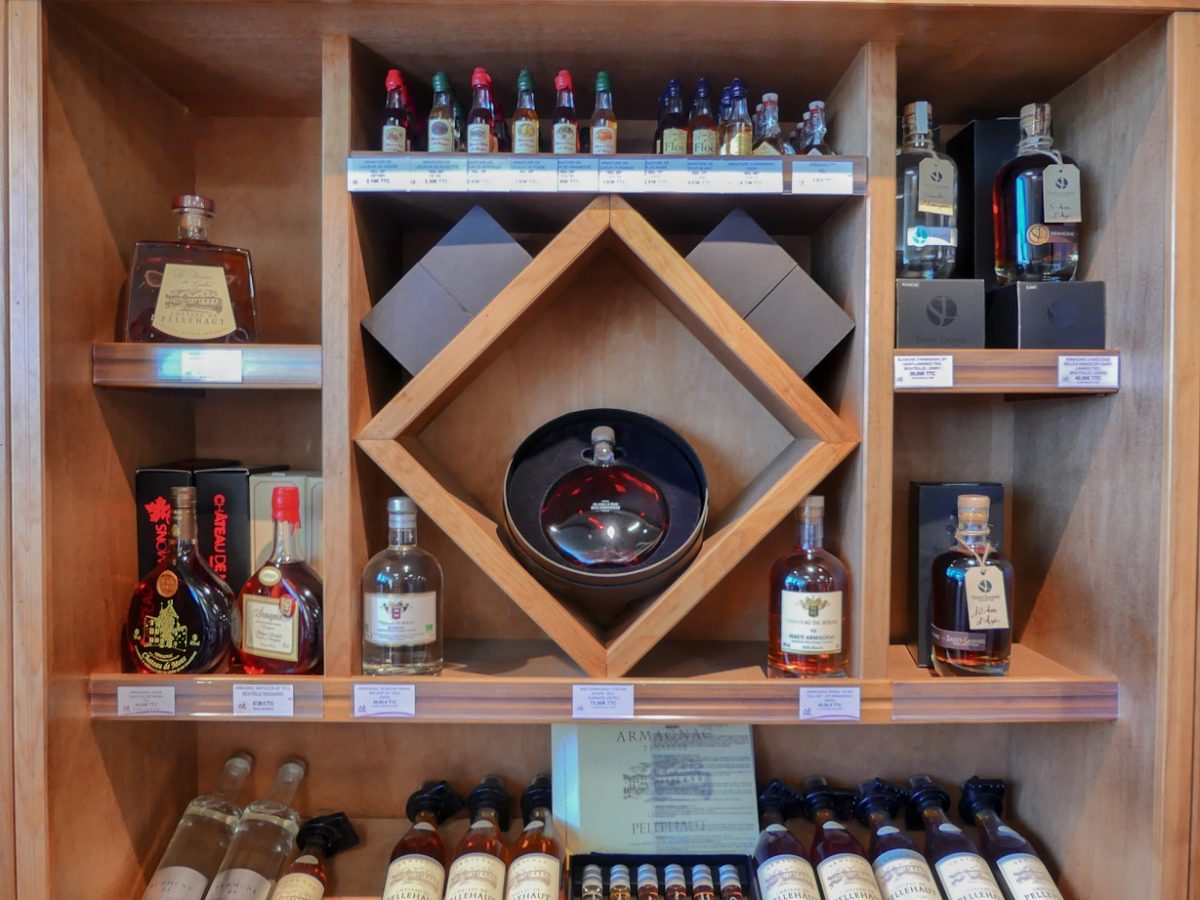 Oh ! An Armagnac beer (?) I need it!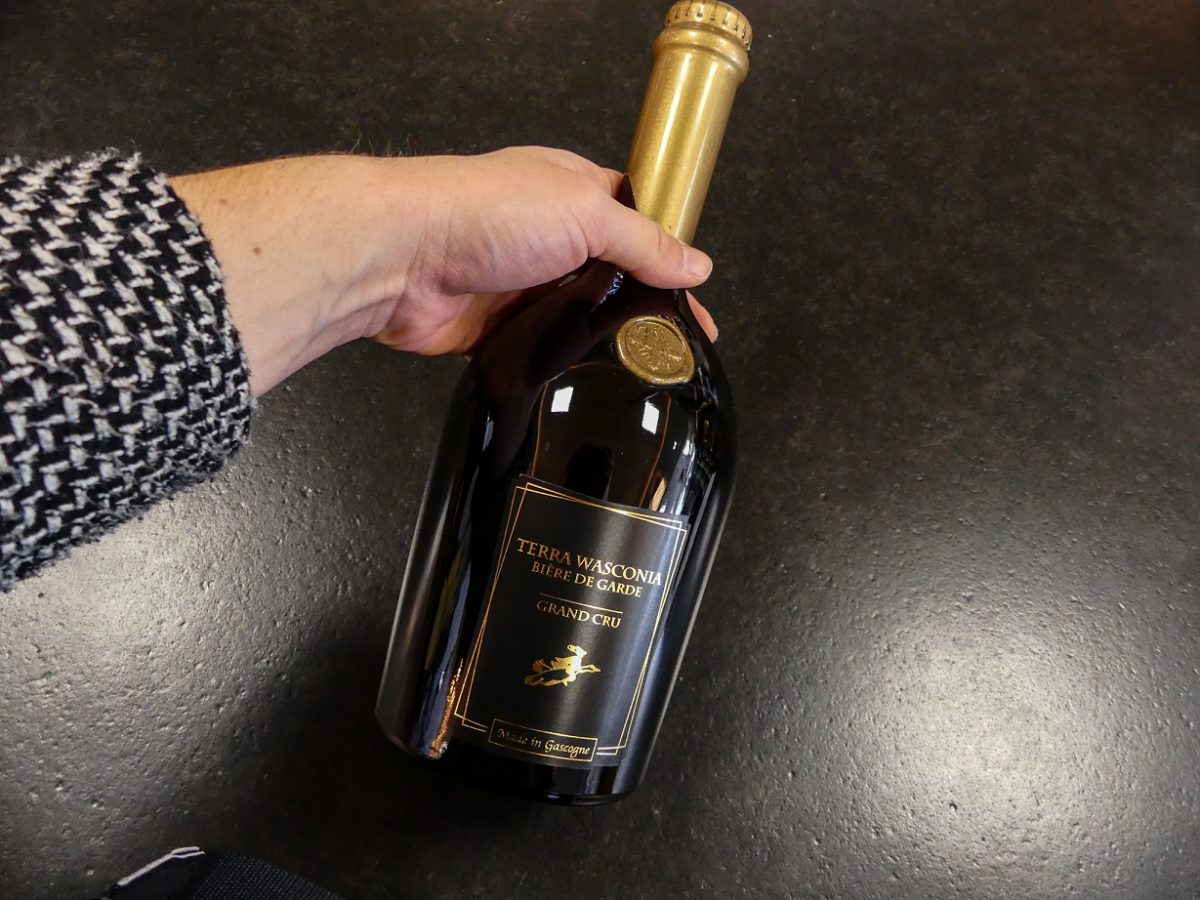 If she hasn't tested it yet, the customers have loved it, says the sales clerk busy packing the slate she just filled with cheese.
Black Mountain???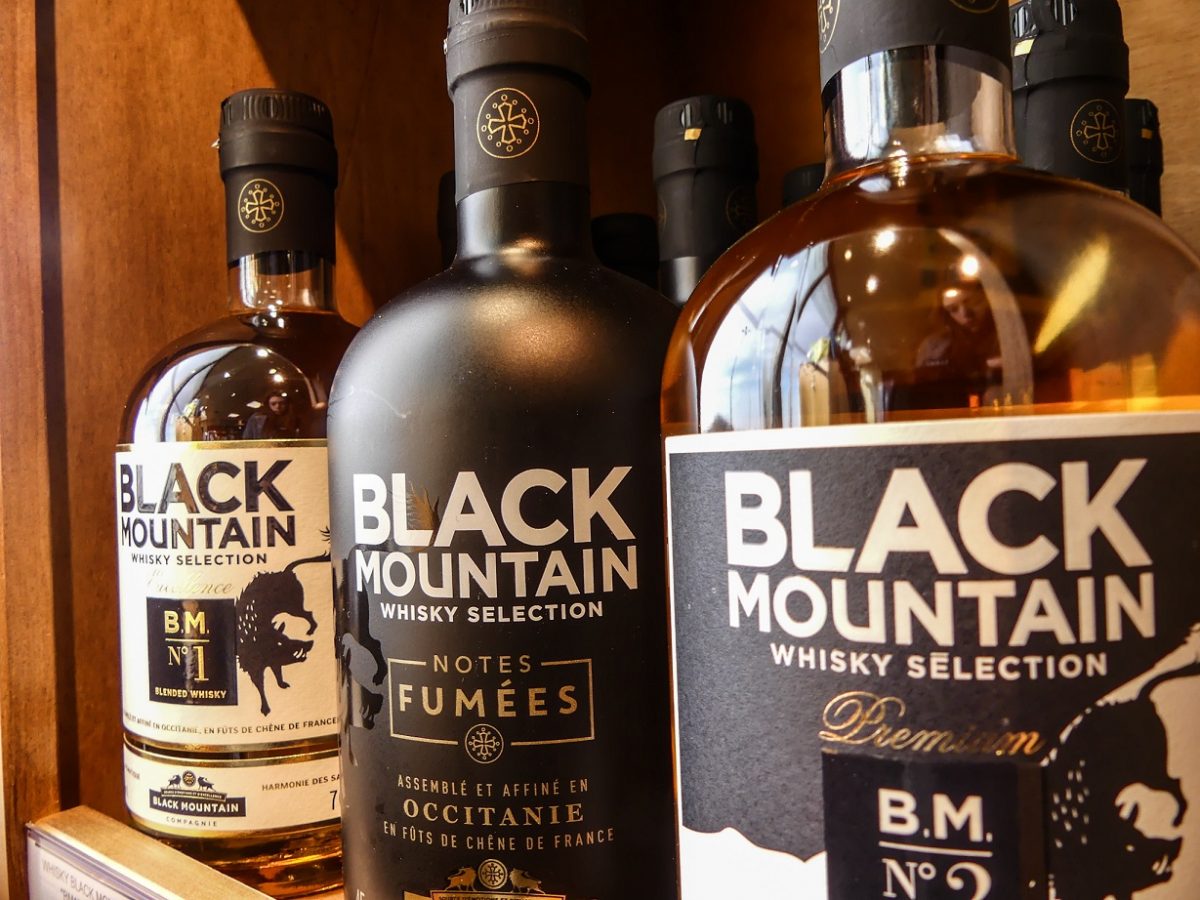 He tells me something this name, this bottle, this visual… I grab it. Yes there it is, the whiskey aged in oak barrels made in the Tarn. I had read the story of its producers in a magazine which praised the renowned products of the Occitan region. Great to be able to get it in Auch.
Creamery side
I approach a department that I had heard about, and that I had been eager to join since the first step in this shop that titillates the taste buds.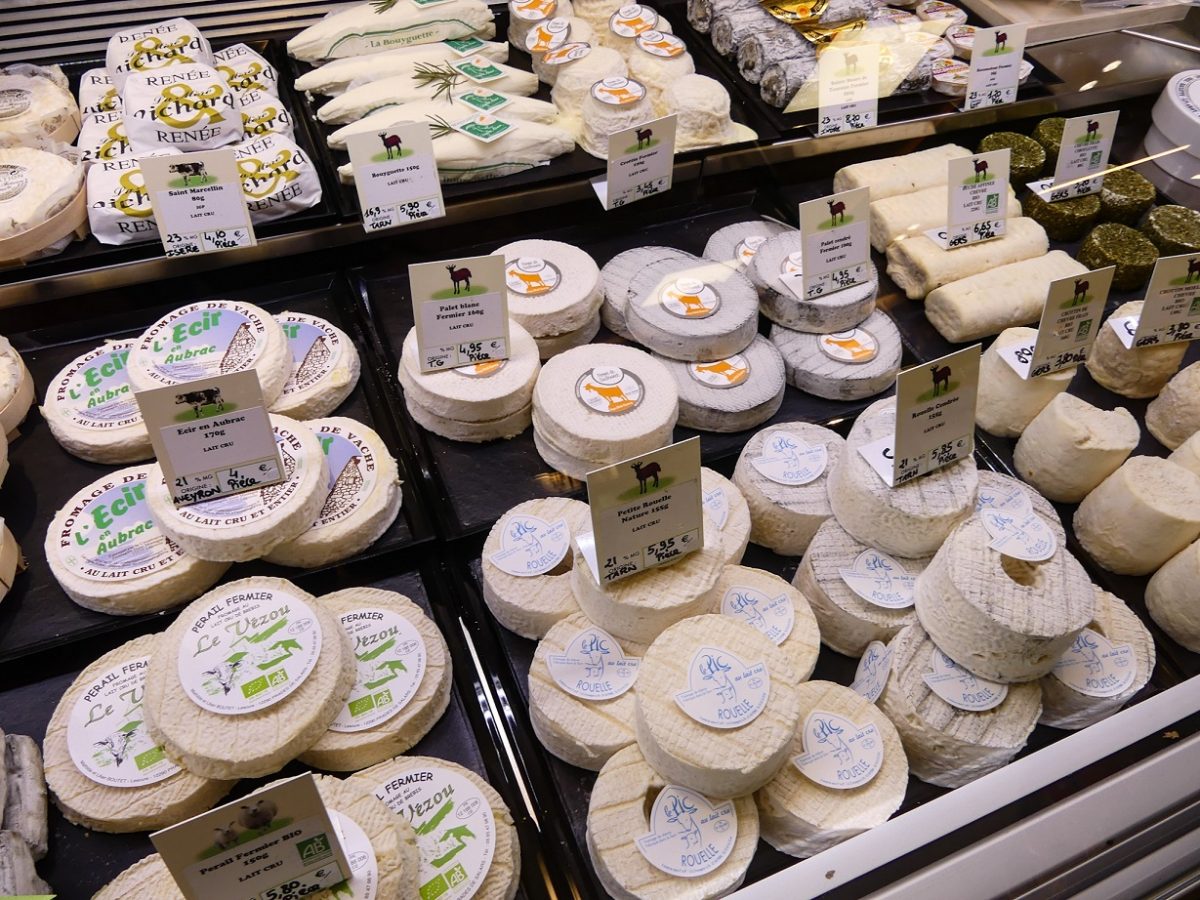 I can feel (yes I assure you) the stars light up in my eyes when I approach the window… The smells fill me up, it's 10am, that's it, I'm already hungry!
I immediately recognize the goat cheeses from the Ferme du Serré d'Ordan-Larroque. "Stéphanie, the advisor, tells me about Napoleon, a sheep cheese from the Pyrenees precisely shaped by the MOF Dominique BOUCHAIT. As we continue the conversation, and she explains to me where the cheese list is for people who want to order an à la carte cheese board, I see her grabbing her slicer and slicing up a nice Napoleon shaving, to me !
Le Napoléon, cheese from MOF Dominique BOUCHAIT © Office de tourisme Grand Auch coeur de Gascogne
(Uh, how come, you think she saw the stars in my eyes when she told me about this nugget).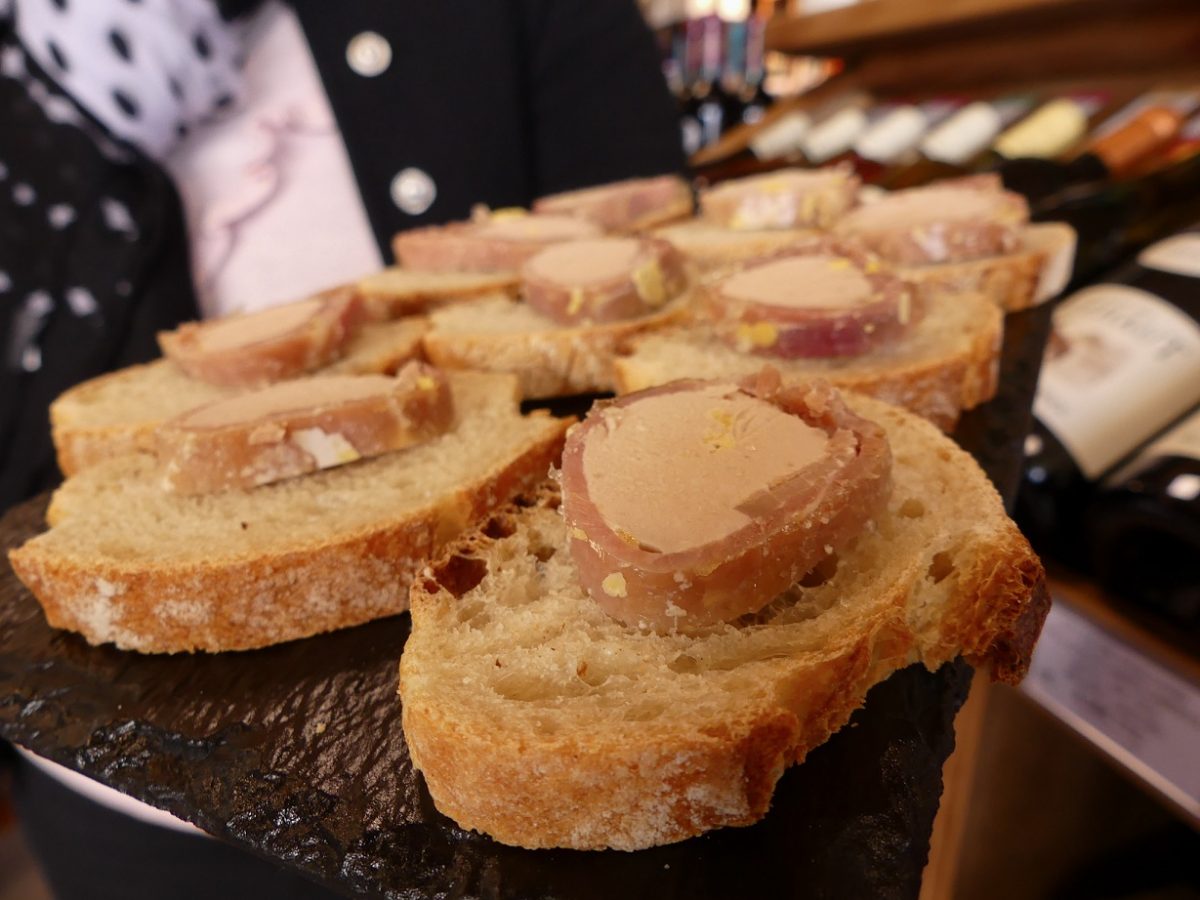 Extra old mimolette from Calvados, cow cheese made in Marciac, cheese from the Aspe Valley… The choice is wide. And if it is in tapas with the aperitif that you prefer the cheese, the plate that you order will be presented accordingly: the cheeses cut as it should! (Besides, the charcuterie side is the same with Coppa, Bressola, Jambon de Bayonne, Serrano, etc.).
For raclette evenings (seasonal, isn't it), the shop has just been delivered: plain raclette cheese, ash, white wine, Espelette pepper, mustard.
Before I forget, I'm saving her a small assortment of goat cheeses from Fabien and Cindy (La Ferme du Serré) for tonight's dinner with friends. Stéphanie, tells me that I did well, because it was the opportunity to taste the dry white that aroused my curiosity earlier: Signature of the Domaine de Saint-Lannes; she tells me it will be quite the same!
In terms of assortments and other small pleasures
That's it, it's decided I grab a wooden basket (container side, there too the choice is wide in sizes and materials: slate, paper, wood, bamboo, wrought iron, wicker) and I start to deposit what I'm going to put there for my cousin's present that I find again this weekend.
Hop, a jar of foie gras in hand I ask the advisor what I could match it with, telling her that the cousin is greedy and curious, open to leaving the classic (but perfect) white bread / foie gras. She offers me several flavors of compote and other jams, I opt for the Confit de Floc and the Confit de Sauternes. Dad probably wouldn't like it, but for her I would gladly have fig gingerbread. I add a Pellehaut. And I do not forget a handful of sweet with the bag of prunes coated with chocolates from neighboring Lot-et-Garonne!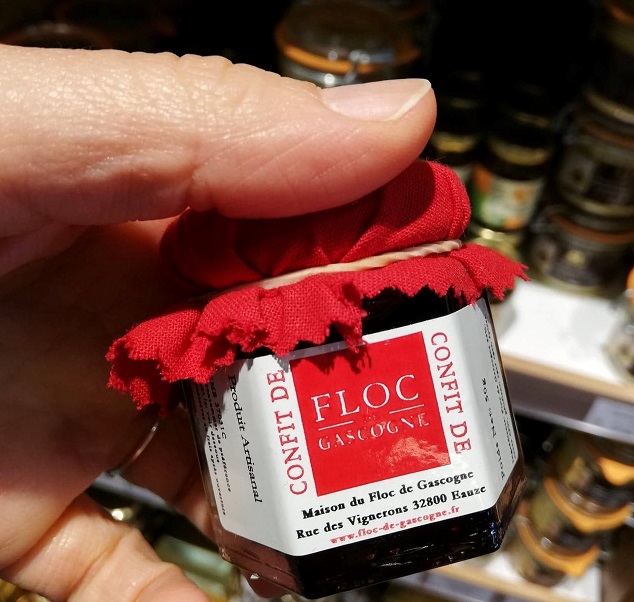 Tasting side
Here, every Saturday morning, we invite you to taste a product! That's good, I was there on a Saturday and it's a product that intrigued me on the stalls that I was able to taste: the Fluteaux of ham with duck liver.
You are hungry, you are already thinking about gift ideas for the gourmands of your family or at your holiday tables? Go in store or on the website if you are not in the Region!
Les Fluteaux de jambon au bloc de fois de canard © Grand Auch Coeur de Gascogne Tourist Office
Stéphanie offered it to me on a toast of bread. I first tasted it alone. I had the sensation of texture of the pie, but much lighter and with the taste of liver and a sweet touch brought by Armagnac (the fluteau is taken in an Armagnac jelly). It's original. "It will be perfect in a Gascon salad" she told me. Indeed, I will retain this idea.
After my meeting with Fabienne, the store manager who told me about the history of the company and the friendly atmosphere she finds in her group, then my discussions with Stéphanie and her colleague in the aisles of the store, I didn't Haven't seen the time go by… Let's talk about the news from the Auch store, then I'll have to go to the cash register and go.
Taste and meet the producers
Throughout the summer, producers are invited to the boutique to have the customers tasted directly. The calendar is released in May-June. Months of celebrations and delicacies oblige, Les Fleurons de Lomagne have thought of a kind of meeting for December too! Gourmet friends, here is the calendar (2019) of the producers present at the Auch store:
There are regular in-store promotions and whether you are loyal customers or not, do not miss the dates of the two major annual destockings and expect a general (but organized) crowd at the company's headquarters, at the Lectoure warehouse! 2021 dates to come.
Pratical information
Address: ZI Naudet - 32700 LECTOURE
Phone: 05 62 66 31 76
Open: Monday to Saturday inclusive, 9:30 a.m. to 19:30 p.m.
To follow them : Facebook - Twitter - Instagram - Youtube
Website : www.fleuronsdelomagne.com
Alcohol abuse is dangerous for your health, consume with moderation.
. auch. Fleurons de Lomagne. Gastronomy. Gers. Gourmand