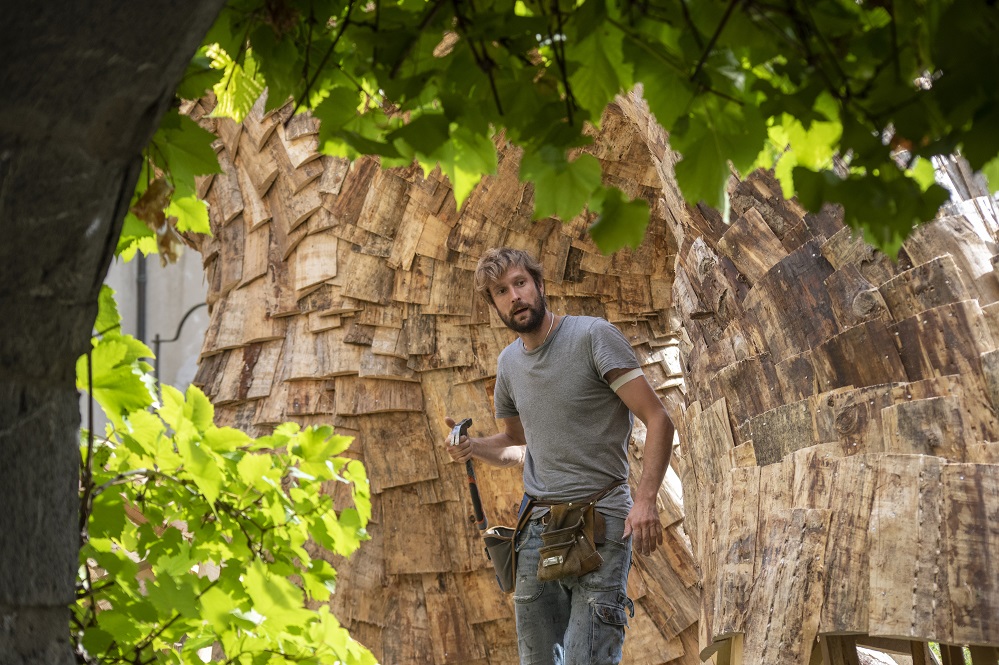 As part of its next cultural season, the Musée des Amériques-Auch has invited visual artist Simon Augade. Carte blanche is given to him to invest the garden and the forecourt of the museum from April 17 to July 14, 2023.
Programme
The monumental work that he will build will be inspired by the places, the themes presented and in particular by the rich cosmological universe evoked by the pre-Columbian collections. It will be about duality, invisible universes, vanished worlds and nature spirits. But also of the place of man in relation to nature and his responsibilities.

Simon Augade's intervention in Auch will also give rise to an educational and social project. The artist will receive several classes or groups of children during school or extra-curricular time during his creation. Six groups from different levels (primary, college, high school, BTS, medico-social) will follow his work during two meetings placed at the beginning and then at the end of his artistic intervention.
The monumental work that will be created in the gardens is expected to remain in situ for several years.
Reserve
Open from April 17, 2023 to July 14, 2023

| Days | Schedules |
| --- | --- |
| Monday | 10:00 a.m. to 12:15 p.m. and 14:30 p.m. to 18:00 p.m. |
| Tuesday | 10:00 a.m. to 12:15 p.m. and 14:30 p.m. to 18:00 p.m. |
| Wednesday | 10:00 a.m. to 12:15 p.m. and 14:30 p.m. to 18:00 p.m. |
| Thursday | 10:00 a.m. to 12:15 p.m. and 14:30 p.m. to 18:00 p.m. |
| Friday | 10:00 a.m. to 12:15 p.m. and 14:30 p.m. to 18:00 p.m. |
| Saturday | 10:00 a.m. to 12:15 p.m. and 14:30 p.m. to 18:00 p.m. |
| Sunday | 10:00 a.m. to 12:15 p.m. and 14:30 p.m. to 18:00 p.m. |
Pricing
Payment method
Bank and postal checks
French "Chèques vacances"
Payment cards
Cash