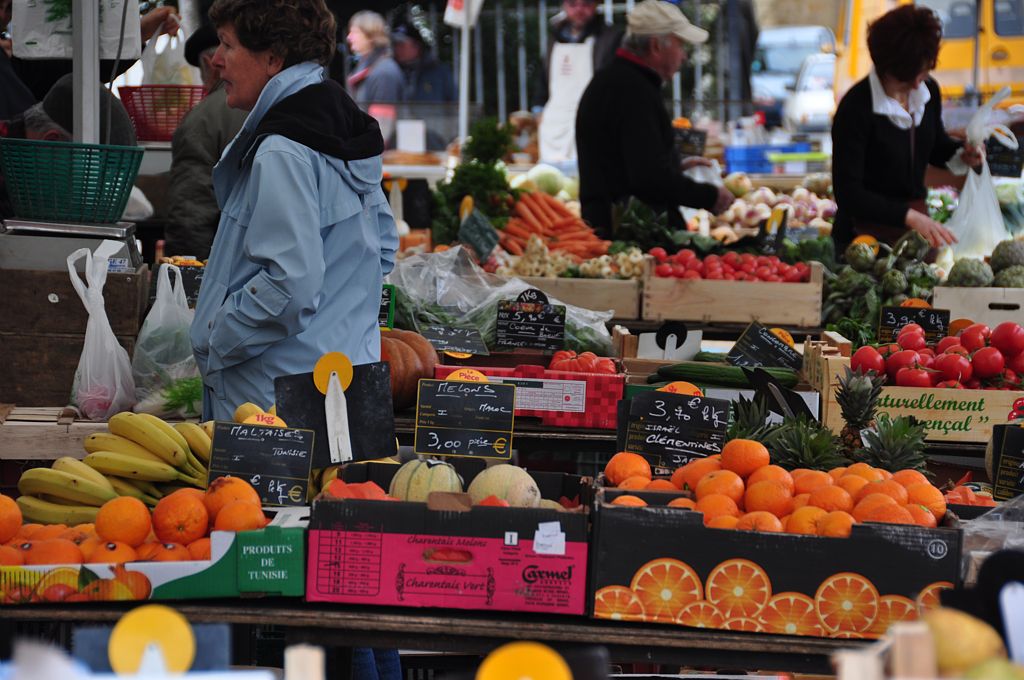 Around and under the hall, under the arches or in the center of the square, the traditional market will offer you its flavors and colors.
You will be able in a warm atmosphere to do "your market".

Our producers:
1. Les Jardins de Parpalhou / Jû-Belloc / organic vegetables
2. M. Lowe / Estipouy / organic vegetables and cheese
3. Mr Saint-Vignes Jean-Paul / Monclar sur l'Osse / farm poultry
4. Mme Lahitte Gislaine / Bars / strawberries
5. Mme Fourcade Brigitte / Loubersan / foie gras
6. Mme Nauta Dorine / St Arailles / cheese, veal
7. La Planterie / L'Isle de Noé / flowers, organic plants
8. Mme Rolland Sylvie / Le Brouilh Monbert / organic bread, vegetables, pastries, pasta
9. The Goat and the Cabbage (GAEC Melliet) / Laas / organic goat cheese
10. Mrs Arnaud Danièle / Le Brouilh Monbert / honey
11. M.Garoussia Domaine de Turet / Peyrusse Viellie / wine, floc, armagnac
12. M.Christophe Peres / Mirande / Armagnac croustade
13. Earl du Courdou / Aux Aussats / fatty ducks, preserves and farm products
14. Mr Dossat Jean-Louis / Belloc st Clamens / asparagus
15. Mr Lemaire Alexandre/ Auch/ cheeses
16. Mme Tarrieux / Miramont/ organic breads
17. Mr. Cardonne Julien / Seissan / organic bread
18. Mrs Arnaud Danièle / Le Brouilh-Monbert / honey
19. Mirande agricultural school / beef "la mirandaise" / fatty ducks / black pork
Program
A regulatory health protocol has been put in place to ensure the service in complete safety
On the markets of the Gers, we, small producers from Gers, first cultivate conviviality, direct contact and exchange.
Who better than us to talk to you about short circuits and fresh, quality products?
Feeding on encounters is also what makes the markets of our towns and villages in the Gers region so charming.
If you like gourmet and human encounters, with us, you will be in for a treat!
Come and meet us at the Terra Gers® market "closer, fresher, truer"!

Around and under the hall, under the arches or in the center of the square, the traditional market will offer you its flavors and colors.
You will be able in a warm atmosphere to do "your market".
Reserve
Opening from January 01, 2023 to December 31, 2023

| Days | Schedules |
| --- | --- |
| Monday | 08:00 to 12:00 |