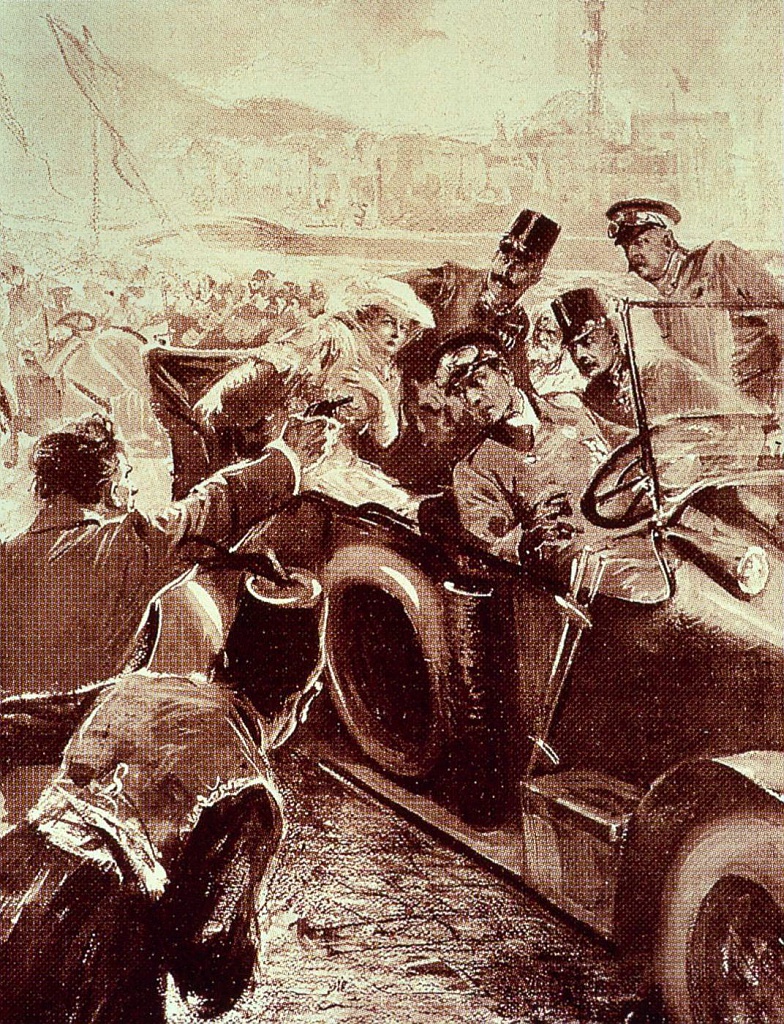 The Mondays of History continue. We offer you a new cycle still led by Laurent Mauras, professor of history at the Hubert-Reeves college in Fleurance and member of the Archaeological Society of Gers.

In order to respect health rules, wearing a mask will be compulsory and the conferences will take place in rooms large enough to respect the distances.
Programs
We recently celebrated the centenary of the 1914/1918 war. And if we go back to the starting point ... The assassination of Archduke Franz Ferdinand, heir apparent to the Austro-Hungarian Empire, on June 28, 1914, on an official visit to Sarajevo, capital of Bosnia, will precipitate Europe in war. Was this an isolated attack? What is the role of the secret services of the powers? Who had pushed the young Bosnian student Gavrilo Princip to this gesture of despair with incalculable consequences? On the road to Sarajevo, behind the high school student loaded with bombs, other revolutionary groups are gradually crowding in, more illustrious shadows and soon a world comes back to life: backward society, with a territory long fragmented, worked by deaf people aspirations for freedom, independence, national unity ... A gunshot that will kill 10 million people.
Date
13st June 2022

| Days | Schedules |
| --- | --- |
| Monday | From 20 noon |
Prices
| Price | Min. | Max. |
| --- | --- | --- |
| Free | Free | |