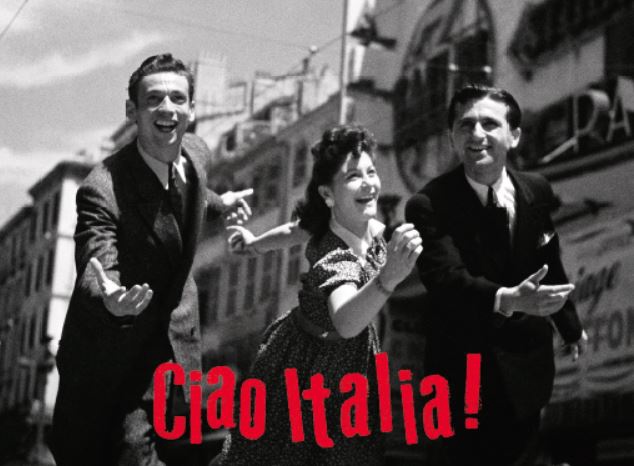 The Gers Departmental Council is hosting the Ciao Italia! at the Departmental Archives, route de Pessan in Auch. In partnership with the National Museum of the History of Immigration, located Porte Dorée in Paris, the exhibition will be inaugurated for the European Heritage Days on September 17 and 18 and will end on Friday December 16, 2022.

Throughout the duration of the exhibition, a cycle of activities (conferences, workshops) is offered by academics and historians specializing in Italian immigration to France and more particularly to the South-West.
Programme
The activities offered during the three months that the exhibition lasts are free and open to all audiences. The exhibition is freely accessible from Monday to Friday, during the opening hours of the Departmental Archives building; conferences and workshops are accessible by registration only.

This exhibition will be complemented by three conferences and two workshops, presented in the auditorium of the Departmental Archives:

– Saturday September 17, 2022, at 15 p.m.: Stéphane Mourlane, lecturer in history at the University of Aix-Marseille, Cultural contributions and memories of Italian immigration in France.

– Saturday 15 October 2022, at 15 p.m.: Carmela Maltone, lecturer in history at the University of Bordeaux-Montaigne, Italian Antifascists and Fascists in the South-West of the interwar period.

– Thursday, November 3, 2022, at 17:30 p.m.: Valerio Diotallevi, professional family genealogist, Research your ancestors in Italy! (genealogy workshop, by videoconference).

– Wednesday November 9, 2022, at 15 p.m.: Laure Teulières, lecturer in history at the University of Toulouse II – Jean-Jaurès, Immigration in the Gers in the 30th century.

– Tuesday November 29, 2022, at 14 p.m.: Marc Castanet and Italo Scaravetti, professors emeritus, Gascon versus Frioulan (comparative linguistics workshop).
Date
Opening from September 17, 2022 to December 16, 2022

| Days | Schedules |
| --- | --- |
| Monday | 09:00 a.m. to 12:30 p.m. and 13:30 p.m. to 17:00 p.m. |
| Tuesday | 09:00 a.m. to 12:30 p.m. and 13:30 p.m. to 17:00 p.m. |
| Wednesday | 09:00 a.m. to 12:30 p.m. and 13:30 p.m. to 17:00 p.m. |
| Thursday | 09:00 a.m. to 12:30 p.m. and 13:30 p.m. to 17:00 p.m. |
| Friday | 09:00 a.m. to 12:30 p.m. and 13:30 p.m. to 17:00 p.m. |
Open on Saturday 17 and Sunday 18 September from 14 p.m. to 18 p.m. (as part of the European Heritage Days)
Prices
| Price | Min. | Max. |
| --- | --- | --- |
| Free | Free | |