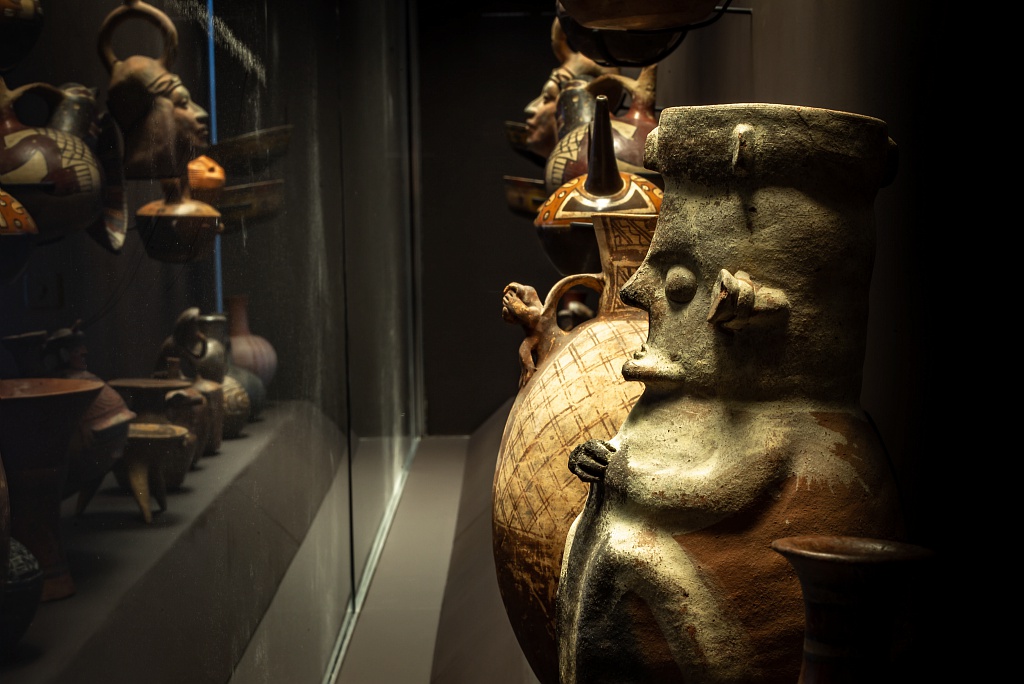 The museum presents this year an exhibition dedicated to an unknown civilization of Peru; Vicus culture. This developed in the north of the country between the 1500rd century BC. AD and the XNUMXth century AD. J.-C. is nearly XNUMX years before the Incas.
Program
It is particularly known for its early goldsmithing but also for a particular ceramic tradition. Indeed, the very many tombs that have been discovered have yielded large quantities of pottery in a particular style. The funerary vases represent characters, animals or hybrid beings illustrating great cosmological myths. Even if it is difficult to interpret them today, they bear witness to the complexity of the worship traditions of ancient Peru.
These ceramics with often very figurative representations are indeed not trivial because they refer to the connection of the worlds as it can appear at the time of death but also to the complex rites orchestrated by the high priests or the shamans.
These ritual dishes could contain fermented drinks such as chicha made from corn or cassava starch. The liquid was supposed to capture the power of the symbols and characters represented on the ceramics to then be poured as an offering to the earth (libation) or consumed during ceremonies. Some of these vases were also equipped with whistles imitating the song of birds which were activated by pouring the liquid.

Today, these objects also appear as real realistic or abstract works of art, but always charged with an invisible part that adds to their magic.

Developed in four rooms of the museum, the exhibition will bring together more than eighty ceramics including sixty belonging to a private collection as well as some goldsmith's pieces from our collections.
Pricing
Price
Min.
Max.
Discount

Upon presentation of proof: students, under 26, holders of the Gers privilege passport Holders of the Gers privilege passport or the Occ'Ygène Occitanie card

€3
Adult
€6
Free

Upon presentation of proof: under 18, beneficiaries of RSA, job seekers, holders of the Culture Passport of the Gers department, guide-lecturers

Free
Payment method
Cash
Payment cards
French "Chèques vacances"
Bank and postal checks