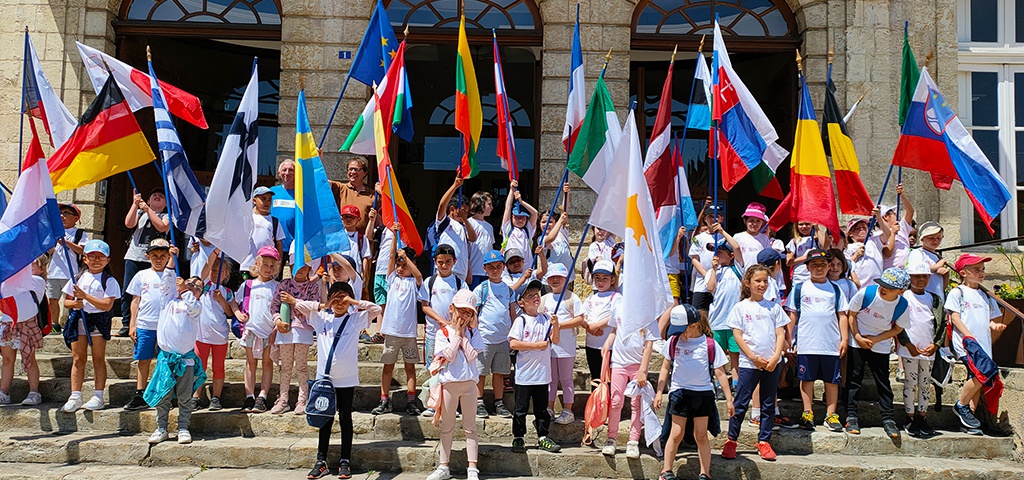 As part of the month of Europe from May 20 to 27, the city of Auch offers activities in association with various partners of the city.
Programme
The complete and detailed program can be downloaded opposite or on the Auch town hall website.

• Meeting outside the week from 20 to 27: conference-debate on May 9 at the Cuzin Center "What are the innovations implemented by the EU in the face of climatic and geopolitical upheavals?"

• Saturday 20 May: documentary screening at the Media Library

• From May 22 to June 3: painting exhibition Atelier Berges du Gers

• Tuesday 23 and Thursday 25 May: children's parade and sports activities on the cathedral square

• From 23 to 25 May: photo exhibition at the Jérôme Cuzin center

• Wednesday 24 May: fun and educational activities for children on the Cathedral Square

• Thursday 25 May: Italian cinema morning, friendship drink, film screening and Italian meal at Cant'Auch at Ciné 32

• Friday 26 May: European evening with meal and musical entertainment with an Italian duo

• Saturday 27 May: collective fresco "The colors of Europe" by the Atelier des Berges du Gers on the forecourt of the cathedral.