Certainly, this name is not from the Gascon. Trotrx is the name of a brand and its flagship product: the Trotrx, also known as Easy-Bike or all-terrain electric scooter.
Finally resembling an electric mountain bike without a pedal, the Trotrx offers sensations close to that of the off-road motorcycle (without the noise).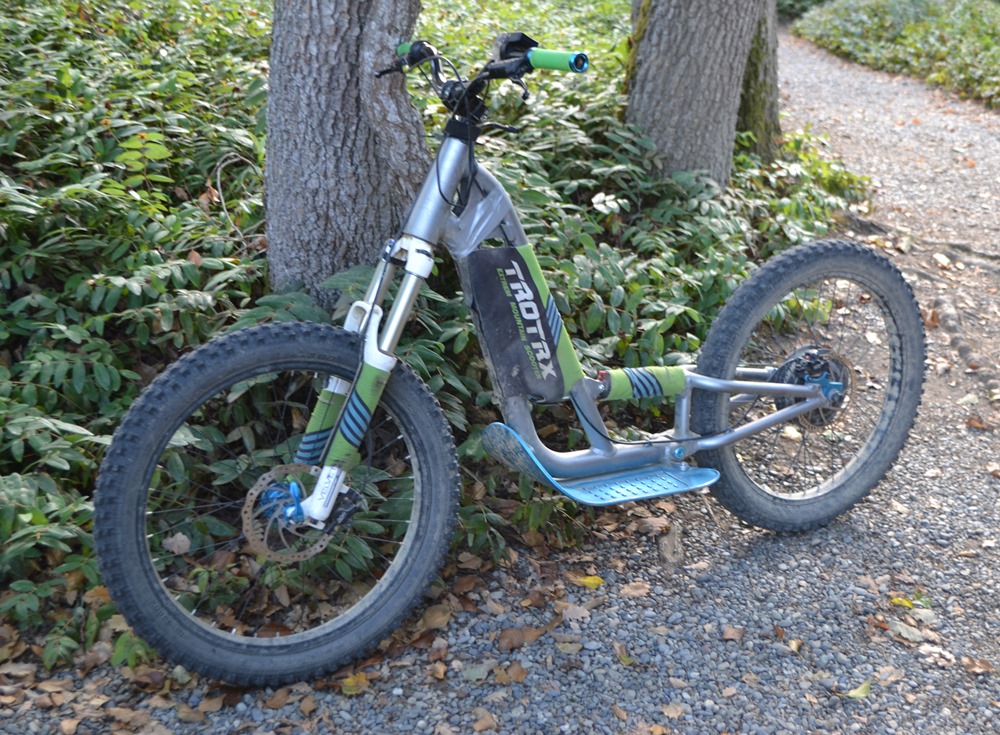 Where ? In Pavia, Green in the air
Le Vert en l'Air is a leisure area offering a large tree-climbing 10 continuous lifeline courses from 3 years old, an area of paintball, a nature discovery trail and now the electric scooter. the Green in the Air is the only structure to offer this activity in the Gers.
Located less than 10 km fromAuch, you can reach it in a quarter of an hour.
I tested for you
After putting on a backpack of about 5 kg (with the battery), the helmet and the gloves at your disposal, you are ready to listen to the instructions.
Brake right and left, like on a bicycle. Accelerator on the push of the right hand. Going downhill, it goes by itself, let yourself roll without accelerating.
After a small test of 5 minutes. Let's go !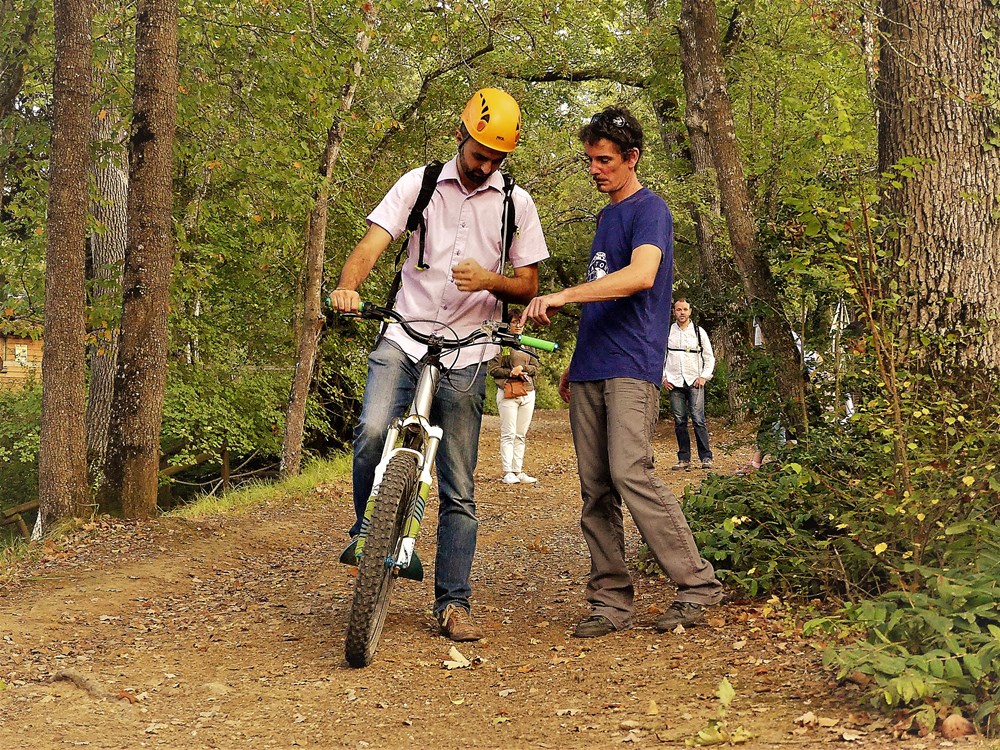 We move quietly and effortlessly along a fairly wide forest track. You never push on your legs except to leave. Then we let ourselves roll; almost sliding like on skis. With your knees slightly bent, you can easily go over small bumps and appreciate the scenery effortlessly.
It's a bit like ride a bike while being downhill all the time and without ever pedaling. It's very easy. We do not go faster than 25 km / h but in the forest, the wind on our face, we quickly have the feeling of speed.
Le route in the heart of the forest offers a varied route with hollows and bumps, slaloms between the trees, to be done gently. For thrill seekers, this is not motocross or downhill mountain biking. It's much cooler. Besides, we have neither elbow nor knee pad. It is not an extreme sport.
Practical Info
One hour rental at a rate of 20 € per person.
Two sizes of Trotrx are available depending on your height and build.
Activity accessible from 14 years old.
It is necessary to provide closed and sturdy shoes such as hiking boots.
1 marked trail that can be done in about 30 minutes. The service therefore includes approximately 1 or 2 laps depending on your pace.
In case of difficulty (or if you are not comfortable) and you do not arrive after 5 minutes, no problem, you can be reimbursed.
CONTACT
Address : Green in the air - Domaine de Basmaux in Pavie (32)
Tel: : +33 (0)5 62 05 26 78
Website : www.levertenlair.com
. stroll . Forest . Pavis. electric scooter . Trotx